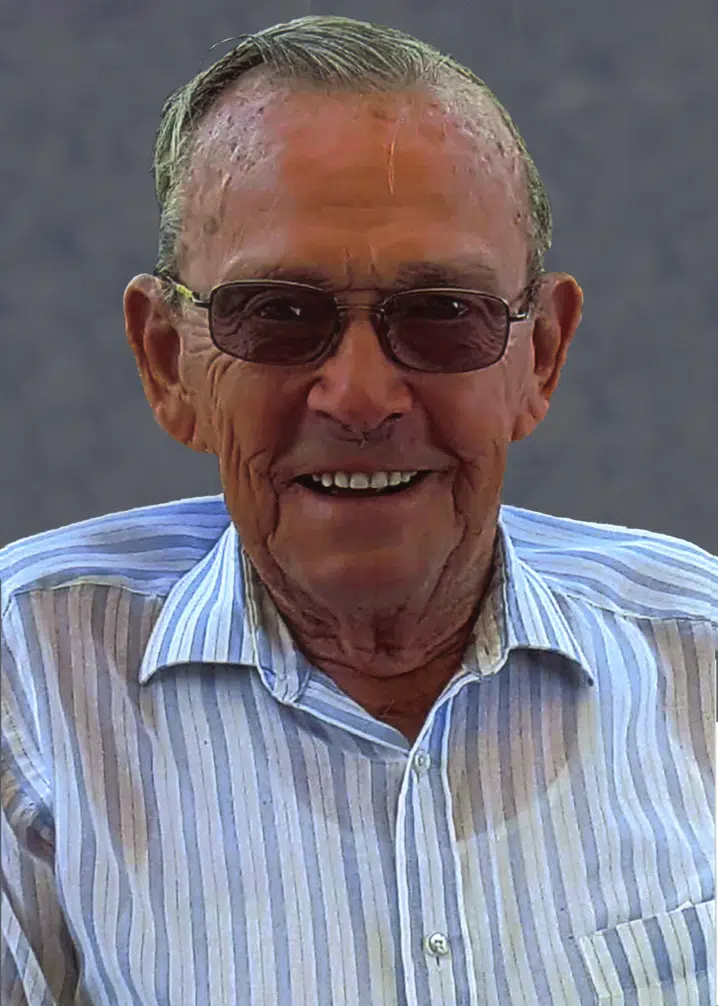 Dallas Peadro, age 90 of Neoga, Illinois joined the Lord in Heaven on Monday, September 4, 2017, in the Heartland Christian Village of Neoga, Illinois.
Dallas was born in Moultrie County, Illinois on September 18,1926, the son of Bryan and Lela (Jones) Peadro. He married the love of his life and soulmate, Elsie I. Smith on November 20, 1949. They enjoyed being together so much that friends and family referred to them as the "cutest couple" ever. They shared 61 years of marriage together before Elsie passed away on September 25, 2011. Dallas was a very devoted husband to Elsie. Dallas retired from Blaw Knox in Mattoon, Illinois in 1988.
Dallas proudly served his country in the United States Army from 1945-1946 honorably earning the rank of Corporal Tech 5. He was a World War II Veteran. On November 11, 2001, Dallas had the greatest honor of going on the World War II Veterans Honor Flight to Washington, DC. His son Ron accompanied him as his volunteer honor guardian. It was an honor that Dallas always treasured.
Dallas was an active member of First Christian Church of Neoga, Illinois and served as a Church Deacon for 30 years. Dallas and Elsie were volunteers at Heartland Christian Village for 12 years. He lived his life for the glory of his Lord and Savior, Jesus Christ. Dallas was extremely devoted to Elsie and his family. He was kind, compassionate, respectful, and always put his family before himself.
Dallas leaves behind his two sons, Ron (Sue) Peadro of Charleston and Randy (Toni) Peadro of Mattoon; grandchildren Jeff (Tina) Peadro, Becky Peadro, Anastacia, Brandon, Autumn and Zackery Peadro; great-grandchildren, Wyatt and Carter Peadro, and sister Davadia (Leland) Rincker. Dallas was preceded in death by his parents and brother, William E. Peadro.
Memorial donations made be made to Heartland Christian Village Auxiliary or the First Christian Church of Neoga, Illinois.
Funeral Services will be held at  10:30 A. M., Saturday, September 9, 2017, in the Old Elementary School of Neoga, ( First Christian Church is being remodeled) Neoga,  with the Rev. Richard Coen and Pastor, Mel Workman, officiating. Visitation for family and friends will be held from 5:00 to 8:00 P.M., Friday, September 8, 2017 at the School, also for one hour before the services on Saturday at the School. Burial will be in the Neoga Memorial Cemetery of Neoga, with Military Services conducted by the Cumberland County Veterans Post # 4598.
The Swengel-O'Dell Funeral Home of Neoga, is in charge of arrangements.
on line condolences may be expressed at swengel-odell.com