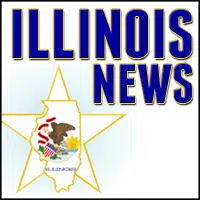 Hangzhou, China (Sept. 17, 2017) – Governor Bruce Rauner toured Wanxiang facilities in Hangzhou, China. The day started today with a memorandum of understanding signing which seeks to establish a Wanxiang Fellows Program at the University of Illinois that will send students and scientists from the universities belonging to the University of Illinois System to China to study Chinese cluture and to work on the development of sustainable green energy technologies. The program will be fully funded by the Wanxiang Group Corporation.
"Today the University of Illinois Systems is absolutely thrilled to be signing this memorandum of understanding with Hangzhou Wanxiang Polytechnic," Vice President of Economic Development for U of I Systems, Ed Seidel said. "This will provide a critical platform for academic exchange between our two institutions as well as providing a world class opportunity for our students."
The governor and the delegation then traveled to see the first phase of Wanxiang's Innovation and Entrepreneurship platform at its Silicon Lake facility.
The 16 new buildings will allow entrepreneurs access to the best technology in the world. Wanxiang executives say the goal is to rally talent from around the globe to learn with the latest technology.
"Since 2012, our growth has been mainly driven by innovation," Wanxiang President and CEO Lu Weiding said. "Our goal is to continue to increase investment in Illinois especially in clean energy technology. Plus, we want to attract research institutions and technology innovation companies to come to Hangzhou and work with Wanxiang in innovation and entrepreneurship programs as part of the Wanxiang Innovation Energy Fusion City project."
Wanxiang, which has its North American headquarters in Elgin, manufactures auto parts including suspension systems, bearings, break systems and transmissions. In fact, one of every two cars made since 2016 has an auto part built by Wanxiang, according to the CEO. The governor agreed with Mr. Lu that both Illinois and China build on their relationship and collaborate to expand their economies.
"I'm personally committed to helping Illinois grow and helping Wanxiang grow," the governor said. "I am pushing for initiatives underway to help Illinois be more attractive to investors, making government more efficient with the use of new technology and continue to improve our education, innovation and training systems."
The day commenced with dinner with Mr. Lu and senior Wanxiang executives.