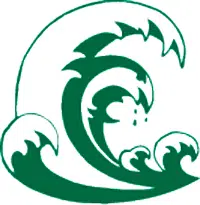 According to Mattoon Community Unit District 2 Facebook page, following yesterday's events, Mattoon High School students returned to school today, September 21 and gathered in the gymnasium where Principal Rich Stuart encouraged students and staff to continue supporting each other.
Students and staff were dealing with the emotion of the September 20 school shooting in the cafeteria which resulted in one student being injured and transported to the hospital. The student is recovering. All other students and staff were safely evacuated. The student shooter was safely arrested by law enforcement.
Although excused absences were allowed for high school students, about 250-300 students decided to attend Sept. 21. Stuart told the students that being there for each other and being there for teachers and teachers supporting students is all part of the healing process. This is why we are here today, Stuart said.
Larry Lilly, school superintendent, Mattoon Community Unit School District 2, visited with the student who was shot and is recovering in the hospital.
"With permission from his father, I can share that his son is smiling, in stable condition, in good spirits, and joked about catching some slack on his grades," Lilly said. "The victim's father also passes along his prayers for the shooter's family," Lilly said.