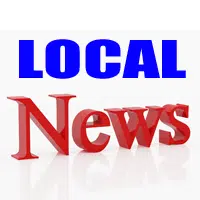 Springfield, IL – Governor Bruce Rauner proclaimed October as National Cybersecurity Awareness Month in Illinois. In recognition of this declaration, the Illinois Department of Innovation & Technology (DoIT) is conducting a statewide employee awareness campaign that shares cybersecurity resources and best practices to better protect against online risks.
"Cybersecurity is no longer just an IT issue – it is a public safety issue," stated Kirk Lonbom, DoIT's Interim Secretary. "The month of October provides an excellent opportunity to raise awareness of cybersecurity risks and promote online safety. Our employees are the best line of defense against cyber-attacks and we want to empower them with cybersecurity knowledge and tools."
Started in 2004, National Cybersecurity Awareness Month is an annual campaign held during the month of October to raise awareness about the importance of cybersecurity. National Cyber Security Awareness Month (NCSAM) is designed to engage and educate the public and private sector through events and initiatives to raise awareness about the importance of cybersecurity.
Illinois' cybersecurity awareness month campaign to State of Illinois employees will highlight protection against a technique known as "phishing". Phishing attacks use email or malicious websites to infect devices with malware and viruses with the intent to collect personal and financial information. Tips for identifying, avoiding and reporting suspicious email will be shared statewide.
Significant cybersecurity progress is being made in Illinois, as a component of the state's digital transformation initiative. Earlier this year, Illinois released an unprecedented statewide cybersecurity strategy that detailed five key objectives to guide the state's cybersecurity efforts. Additionally, Governor Rauner signed House Bill 2371 on August 7, 2017 requiring State of Illinois employees (under the executive branch) to undergo annual cybersecurity training to understand the risks, threats and best practices to defend against cyber threats.
Earlier this week, cybersecurity efforts in Illinois were recognized nationally as Kirk Lonbom, former Chief Information Security Officer (CISO), was honored as one of three recipients of the Jarrett Scholarship Award.  Presented at the National Association of State Chief Information Officers' (NASCIO's) Annual Conference in Austin, Texas, the award is given to three exceptional state CISOs annually.