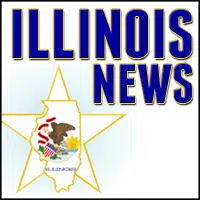 CHICAGO – The Governor's new Opioid Overdose Prevention and Intervention Task Force will convene in Chicago on Wednesday and hear testimony from medical professionals, first responders, community groups, and those suffering from opioid abuse disorder, a growing epidemic that claimed the lives of 1,889 Illinois residents last year.
Lt. Gov. Evelyn Sanguinetti and Dr. Nirav Shah, Director of the Illinois Department of Public Health, will co-chair the Chicago hearing that will begin at 10:30 a.m. Wednesday, Oct. 11, at the Dirksen United States Courthouse located at 219 S. Dearborn St. Several state agency directors and area legislators also will be in attendance. (Please see below for witness list)
Chicago is the first stop on the task force's tour around the state to seek testimony from those impacted by opioid abuse disorder to help implement the Illinois Opioid Action Plan, which was unveiled last month with the goal to reduce the anticipated number of opioid-related deaths by one-third in three years. The task force will also hold hearings Thursday in Champaign-Urbana and Friday in Mt. Vernon. Further hearings are in the process of being scheduled.
What:     Governor's Opioid Overdose Prevention and Intervention Task   Force holds hearing to gather information on Illinois' opioid overdose epidemic
Where:   Dirksen United States Courthouse
Courtroom 1903
219 S. Dearborn St.
Chicago
Date:       Wednesday, October 11
Time:      10:30 am
Witness List
Panel 1—Personal Stories
Amy McCormick, nurse, and mother of patient in recovery
Chelsea Laliberte, Live4Lali Executive Director
John Roberts, founder of Heroin Epidemic Relief Organization (HERO)
Luke Tomsha, patient in recovery, and founder of Perfectly Flawed Foundation
Panel 2—Law Enforcement
Dennis Wichern, Drug Enforcement Agency, Chicago Field Division, special agent
Joseph Ryan, Cook County Sheriff's Office Public Policy Director
Eric Guenther, Mundelein Police Chief
Ann Jorgenson, Illinois Appellate Court Second District
Panel 3—Health Care and Behavioral Health Providers
Ron Vlasaty, executive vice president of Family Guidance Center, and chairman of the Illinois Advisory Council on Alcoholism and Other Drug Dependency
Michael Nelson, Cook County Health and Hospitals System
Dan Lustig, President of Haymarket Center
Connie Mennella, Correctional Health Director of the Cook County Health and Hospitals System
Panel 4—Local Response
Richard Jorgenson, DuPage County Coroner
Elizabeth Salisbury-Afshar, medical director of the Chicago Department of Public Health – Mental Health Division
Kathleen Burke, director of Substance Abuse Initiatives in Will County
Brian Rowland, CEO of A Safe Haven