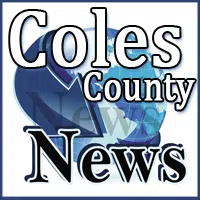 Business owners, employees and community residents are invited to attend the "Our Town" Community Update Breakfast on Thursday, November 2 from 7:30 to 9:15 AM. The breakfast is hosted by the Charleston and Mattoon Chambers of Commerce.
The confirmed guest speaker for the breakfast will be Lieutenant Governor Evelyn Sanguinetti. Governor Bruce Rauner was previously invited to be the speaker, but had to cancel because of a conflict in his schedule.
Lt. Governor Sanguinetti will speak about the current "state of the state" in Illinois. Time has also been allotted for questions from the audience after the Lt. Governor's presentation.
Evelyn Sanguinetti is the 47th and current Lieutenant Governor of Illinois. A Republican, Sanguinetti secured the nomination with running mate Bruce Rauner in the primary on March 18, 2014, was elected on November 4, 2014, and was sworn into office on January 12, 2015.
Sanguinetti is the first Hispanic and first Latina lieutenant governor in Illinois history. Before becoming lieutenant governor, Sanguinetti served as a member of the Wheaton City Council.
Sanguinetti was born and raised in Miami, Florida. The daughter of an Ecuadorian immigrant father and Cuban refugee mother, Sanguinetti speaks both Spanish (her first language) and English. She holds a B.A. in piano performance from Florida International University and a J.D. from John Marshall Law School.
Sanguinetti is a lawyer by profession. She was an assistant attorney general under former Republican Illinois Attorney General James E. Ryan, and went on to practice at a private law firm in Chicago. She has also worked as an adjunct professor at John Marshall Law School, her alma mater.
The Community Update Breakfast will take place in the banquet facility at the Unique Suites Hotel, 920 West Lincoln Avenue in Charleston. Individual tickets and tables of 10 are available. Seating is limited and pre-registration is required by October 27.
Tickets are $20 per person for Mattoon and Charleston Chamber members and $30 per person for non-members. A buffet breakfast is included. Community residents are welcome to attend.
Registration can be done by going to the Mattoon Chamber website at www.mattoonchamber.com or the Charleston Chamber website at www.charlestonchamber.com.
For more information call the Mattoon Chamber at 235-5661 or the Charleston Chamber at 345-7041.