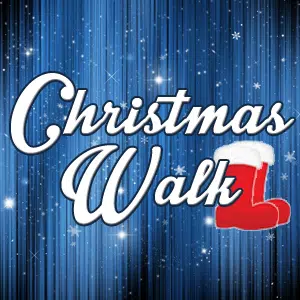 SCAN, the Strasburg Community Action Network, invites you to the holiday stroll (a Christmas Walk)  through Strasburg, December 9th from 2:00-6:00 p.m.
The village of Strasburg's businesses, churches, and fire department would like to invite you to "jingle & mingle" all through Strasburg at our first annual Holiday Stroll Through Strasburg. Strasburg Community Action Network (SCAN) has prepared a fun filled afternoon for all visitors on Saturday, December 9.
The festivities will kick off at 2 pm at the community center just north of Marathon gas station. Here, people will pick up their maps that have the names and addresses of all the locations participating. Each location will have a tree decorated, Those on the stroll will be encouraged to view all the new locations in Strasburg and the great improvements to the long time locations that have always kept Strasburg right in the middle of everything. The locations will also have "penny a vote" cans set up for strollers to vote for their favorite. All donations from the cans will go to Blessings in a Backpack. The Stroll through Strasburg begins at 2 p m and ends at 5 pm. All strollers who visit every location and earn a stamp from each will be entered into a drawing at the community center at 5:30 pm. The drawing will be for $50 cash, $25 Marathon gas card, and other items.
SCAN will also be entertaining at the Community Center, 4 pm – 6 pm, with a free will donation soup supper! All proceeds from the soup supper will go to SCAN for covering the cost of the Holiday Stroll Through Strasburg. At 6 pm, the Village of Strasburg and SCAN will be hosting the year end celebration. Everyone is invited as all of the organizations, departments, and the mayor will be speaking on all of the wonderful accomplishments in Strasburg this year.
Businesses & Locations Participating in Holiday Stroll Through Strasburg: Krile Auction Center, Edwards Crafts, The Gym, Uptown Hair, York Bin Co., Country Financial, Junk to Gems, Kull Appliance Center, Shortstop. The following businesses will be optional to strollers, as they will not be required to enter full map drawing: 32 Below Bar & Grill (because of stairs), St, Paul's, Grace, and United Methodist Church, and Strasburg Fire Department. SCAN would like to thank all of our Strasburg Businesses for participating and donating to our organization throughout the year!