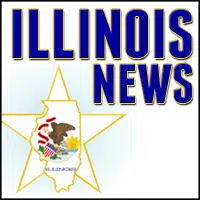 According to WCIA online, last night's U of I Homecoming Parade became tense as one of the floats was cause for protesters to show up. The protest was against the float of the U of I symbol, Chief Illiniwek. The protesters believe it is a mistreatment of the Native American culture and a big part of cultural appropriation. The student body president shared his frustrations in a letter to the university wanting a lot of the historical background for the school to be done with, including the representation of Chief Illiniwek.
But the Honor the Chief Society thinks the tradition should still be around, because it is to honor our Illinois history. It is in more remembrance of the Chief and not a mascot for the school. His symbolism has carried weight and respect for the school, along with making the university stand out. The protest was peaceful and no violence was reported, but they stood by the float during the parade and stalled it only twice during procession. The parade also did reroute and decided not to go down Nevada Street where the cultural house are.
More on the Story Here!