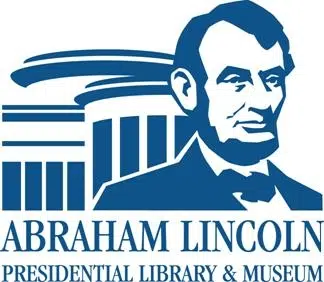 SPRINGFIELD – For months, visitors to the Abraham Lincoln Presidential Library and Museum have been sharing their personal stories and favorite memories from the historic rivalry between the St. Louis Cardinals and Chicago Cubs.
Now it's your turn.
The presidential library, home to the special exhibit "Cubs vs. Cardinals: The Rivalry" is inviting everyone to share their rivalry stories on social media.
Maybe you met your future husband at a game or learned how to keep score from your grandfather. Maybe you attended a game with your best friends in high school or got to see your favorite player hit a home run.
Now's your chance to share that moment on Facebook, Twitter or Instagram with the hashtag #TheRivalry. At the end of November, we'll choose two submissions – one about the Cubs and one about the Cardinals – for special prizes.
A classic World Series is underway. It may not include the Cardinals or the Cubs, but it's a reminder of the way baseball connects to fans on a personal level.
"Cubs vs. Cardinals: The Rivalry" features dozens of artifacts and hundreds of photos from one of the greatest rivalries in sports, a conflict that has divided Illinois for more than 125 years.
The exhibit also offers visitors the chance to write their favorite memories on sticky notes and post them for others to read. Among our favorites are:
"My boys turning the corner and seeing the iconic red sign at Wrigley for the first time."
"My tooth fell out when Andy Van Slyke hit a home run."
"Seeing Ozzie Smith do backflips across the outfield and seeing the AB Clydesdales pull the wagon around the outfield. Summer '86."
"After the Cubs won, I ran and gave my dad a hug. He was so happy."
"Taking our son who is now 18 to his 1st Cardinals game & watching him take a few of his first steps at the stadium!"
You can follow the Lincoln Presidential Library and Museum and share your #TheRivalry stories on Facebook, Twitter and Instagram.
"The Rivalry" was developed in conjunction with the National Baseball Hall of Fame, the Chicago Cubs and the St. Louis Cardinals, an unprecedented partnership from all three organizations for an exhibit of this type. The exhibit runs through the end of 2017.
The Abraham Lincoln Presidential Library and Museum is dedicated to telling the story of America's 16th president through old-fashioned scholarship and modern technology.
The library holds an unparalleled collection of Lincoln books, documents, photographs, artifacts and art, as well as some 12 million items pertaining to all aspects of Illinois history. For more information, visit www.PresidentLincoln.illinois.gov.