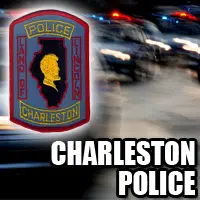 According to a Charleston Police Department press release, on Tuesday, 10/31/17, at approximately 2:23 am officers from the Charleston Police Department initiated a traffic stop on a silver passenger vehicle.  This traffic sop resulted in the arrest of Joseph J. Vingara, 35, of Herrin, Illinois.
During the traffic stop a search of the vehicle yielded evidence of drug paraphernalia and methamphetamine possession.  Vingara was arrested on charges of Possession of Methamphetamine and Possession of Drug Paraphernalia.
Vingara was placed in the Coles County Safety and Detention Center pending bond.