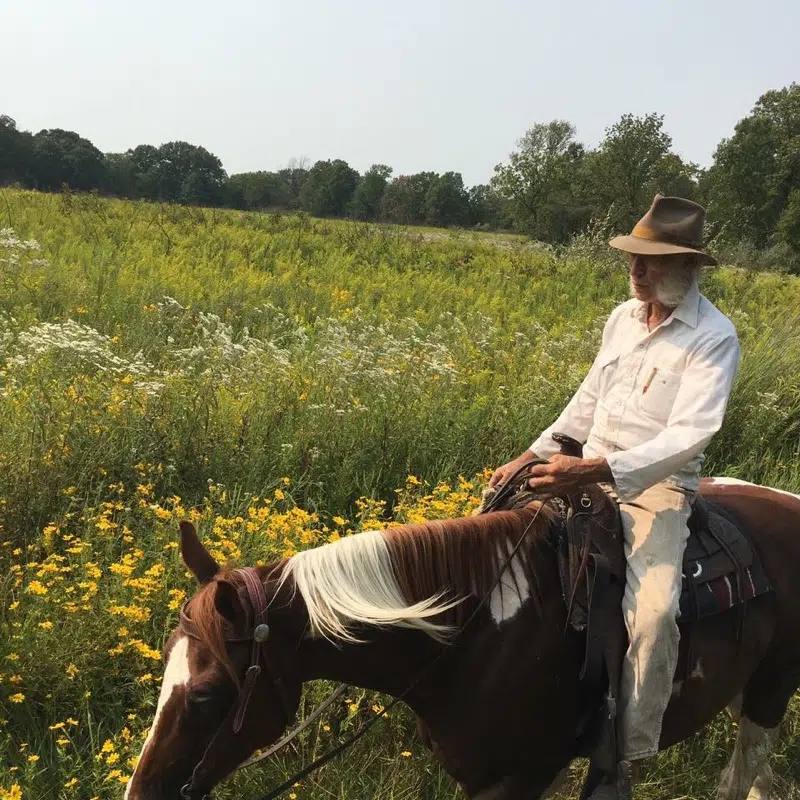 Alan Dale Milliman age 69 of West Liberty passed away Wednesday, November 22, 2017 at Carle Richland Memorial Hospital, Olney, Illinois.
Graveside services will be held at 10:00 a.m., Tuesday, November 28, 2017 at the Trexler Cemetery rural Newton with military rites by the Ste. Marie Post 932 of the American Legion.  Visitation will be from 4:00 p.m. until 7:00 p.m., Monday, November 27, 2017 at the Crain Funeral Home, Newton, Illinois.
Dale was born on November 29, 1947 in Olney, Illinois the son of Orville Joshua and Dorothy Louis (Robins) Milliman.  On October 7, 1966, Dale married Christine Pickens.  Dale entered into the service of his country in 1966, serving in the U.S. Army during the Vietnam War.  Dale spent his life working as a carpenter and farming.  His memberships include the West Liberty United Methodist Church and the Ste. Marie Post 932 of the American Legion.  In his free time, Dale loved to ride horses.  He especially loved to ride a fast horse.  He enjoyed watching old movies, basketball, and attending his grandsons' ball games.
Dale will be loved and remember by his wife Christine Milliman of West Liberty; mother Dorothy Milliman of West Liberty; children Danny (Dorothy) Milliman of Clifton, KS, Randy (Joni) Milliman of Newton, Karen (Tom) Webster of Chrisman, IL, and Leslie (Jim) Benson of Gibson City, IL; fourteen grandchildren;  brothers Nick (Jody) Milliman of Newton and Richard (Terry) Milliman of West Liberty; sisters Sharon L. (Bob) Saunders of Fennville, MI, Beverly (Howard)  Tanner of Fairfield, Sandra (Larry) Goebel of Montrose, and Nancy (Tom) Tarr of Newton; brother-in-law Jeff Meadows of Willow Hill and many nieces and nephews.
His father, brother Orval Ray Milliman and sister Janet Sue Meadows preceded him in death.
Online condolences may be offered at www.crainfuneral.com.