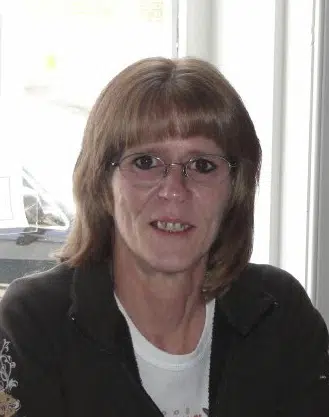 Mary Ann Shadow, age 59, of Mattoon, Illinois, passed away at 8:48 AM, Monday, December 12, 2017, in the Carle Foundation Hospital of Urbana, Illinois. Mary Ann was born October 4, 1958, in Mattoon, Illinois. The daughter of Paul C. and Marlene  L. (Baugh)  Vincent. She was an in home health aide and she was a former Manager of the Sullivan Marathon.
Mary Ann leaves two daughters, Kristen  Harvey (Aaron) of Taneytown, MD, Angie Liberto (special friend, Johnny Latham), of Glen Burnie, MD; two sons, Scott Frye of Mattoon, IL; Wayne Frye of Toledo, IL; two brothers, Frank "Bub" Vincent ( Kimberly) and Howard Vincent, all of Mattoon, IL, four sisters, Paula "Sis" Niemeyer (Steve) of Teutopolis, IL, Peggy Scherrinsky (Todd) of Toledo, IL, Tracy Roberts (Jack) of Joelton, TN and Teresa Bierman (Charles) of Watson, IL; and seven grandchildren
Mary Ann was preceded in death by her parents.
Memorial Services will be held at 6:00 P.M., Saturday December  17, 2017, in the Swengel-O'Dell Funeral Home of Neoga.
on line condolences may be expressed at www.swengel-odell.com