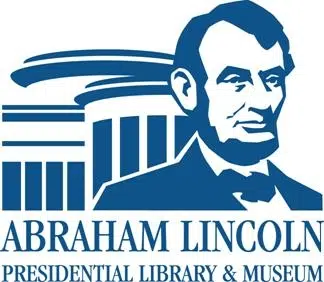 SPRINGFIELD – In a season of giving, the Abraham Lincoln Presidential Library and Museum has been given a unique personal item that once belonged to Lincoln's youngest son: a ring braided from the hair of Tad Lincoln's pony.
An Effingham family has owned the tiny ring, which has a small clasp engraved with "Thomas Lincoln," since an ancestor received it while living in Washington in the 1860s.
"This is an amazing and personal piece," said Dr. James Cornelius, curator of the presidential library's Lincoln Collection. "We've never before seen a keepsake related to one of the Lincolns' pets. It's a wonderful reminder of Tad as a little boy playing with his menagerie of animals on the White House grounds."
Thomas "Tad" Lincoln often rode his pony in a space adjoining the White House and the Treasury Building, where a Union officer named Thomas C. Kelly was stationed. Kelly was married to a young woman named Catherine, who became friendly with Tad.
At some point, Tad gave the small woven band to Catherine – perhaps as a farewell when he and his mother left Washington after Abraham Lincoln's assassination. Mary Lincoln gave many mementoes to friends over the years.
Thomas Kelly died a few years later. His wife remarried and moved to Effingham, Ill., where her descendants – the Broom family – have held onto the ring until now. Carbondale attorney William Broom III donated it to the Lincoln Presidential Library earlier this month.
"Mr. Broom and his family deserve tremendous thanks from the people of Illinois and the entire country," said Alan Lowe, executive director of the Abraham Lincoln Presidential Library and Museum. "Their generous donation means this one-of-a-kind artifact will be preserved and enjoyed by the public as part of the presidential library's collections."
Hair jewelry was common during the Victorian era. Often it was made from human hair as a reminder of a loved one, perhaps someone who had died. Horse owners then and now have also used horse hair in jewelry.
The Abraham Lincoln Presidential Library and Museum is dedicated to telling the story of America's 16th president through old-fashioned scholarship and modern technology. It also serves as the state historical library.
The library holds an unparalleled collection of Lincoln material, as well as some 12 million items pertaining to other aspects of Illinois history. Meanwhile, the museum uses traditional exhibits, eye-catching special effects and innovative story-telling techniques to educate visitors.
Learn more at www.PresidentLincoln@illinois.gov or by following us on Facebook, Twitter and Instagram.