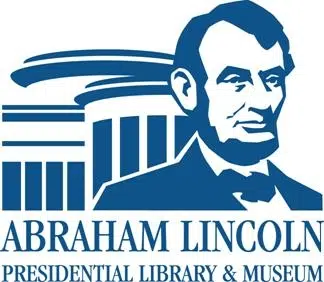 SPRINGFIELD – Children will get to explore 3D-printing, try on disguises, make their own maps and even help build artificial limbs for disabled people in the 2018 "Civil War Tech" series at the Abraham Lincoln Presidential Library.
Civil War Tech offers hands-on activities that let children explore the intersection of history and technology.
The 2018 schedule is:
Medical Advances: Students will learn about medical developments during the Civil War, including the use of artificial limbs. Then they'll help build 3D-printed prosthetic hands that will be given to people who need them. Parents are required to stay for this event, and registration is required in advance. Jan. 6, 9:30 a.m. – 12 p.m.
Nurses, Soldiers and Spies, Oh My!: Women played many roles during the war. Children will explore the role of nurses and learn the art of disguise, which some women used as spies or to pose as men so they could enlist. March 3, 10 a.m. – 12 p.m.
Logistics of War: How do you feed an entire army? What does it take to ensure weapons and supplies are available when soldiers go into battle? Children learn the answers and plan logistics for armies both in 1864 and today. April 4, 10 a.m. – 12 p.m. (A special mid-week event for spring break.)
Mapping: The Civil War created enormous demand for new, detailed maps. Students learn how that demand was met, then head outside to map an area and reproduce the map through block printing. May 5, 10 a.m. – 12 p.m.
The free programs take place in the ALPLM's library building at 112 N. Sixth St., Springfield. To reserve a spot, visit www.PresidentLincoln.Illinois.gov.
Civil War Tech, made possible by support from AT&T, is meant for children ages 8 to 12. It melds science, technology, engineering and mathematics education with history. Thousands of students have participated in Civil War Tech programs at the presidential library and at schools around central Illinois.
"Abraham Lincoln had a passion for technology and its power to change people's lives. We think using history to explain scientific principles can ignite that same passion in today's students," said Alan Lowe, executive director of the Abraham Lincoln Presidential Library and Museum.
The Abraham Lincoln Presidential Library and Museum is dedicated to telling the story of America's 16th president through old-fashioned scholarship and modern technology. It also serves as the state historical library.
The library holds an unparalleled collection of Lincoln material, as well as some 12 million items pertaining to other aspects of Illinois history. Meanwhile, the museum uses traditional exhibits, eye-catching special effects and innovative story-telling techniques to educate visitors.
Learn more at www.PresidentLincoln@illinois.gov or by following us on Facebook, Twitter and Instagram.