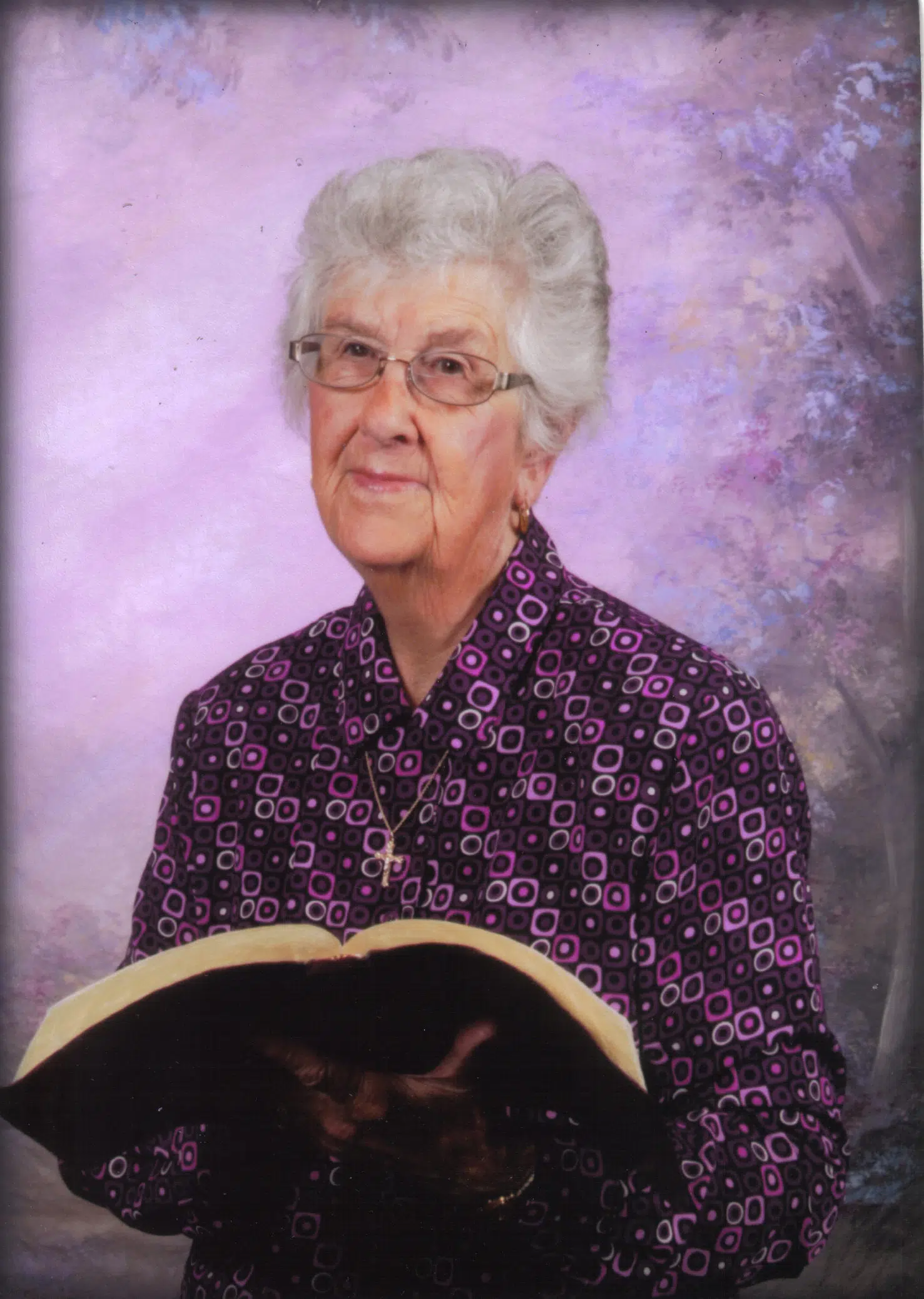 Esther Gladys Hutson, age 99, of rural Neoga, Illinois, formerly of Teutopolis and rural Westfield, IL, passed away at 4:49 P.M., Wednesday, December 27, 2017, at her residence. Esther was born October 26, 1918, in Benton, Illinois, the daughter of James and Nellie (Kern) Epperson. She married Russell Hutson in 1963, in Westfield, Illinois and Mr. Hutson passed away in 2002. Esther was a retired school teacher. She taught in the Westfield Schools and Wenz School in Paris, IL. She was a member of the Free Methodist Church of Neoga and the American Legion Auxiliary.
Mrs. Hutson leaves one son Devere Reedy of Neoga; three daughters Louise Reedy Snethen of Venicia, CA, Jeanie Hutson Ingram and husband Bob of Durham, NC and Eleanor Hutson Olmstead of Egan, MN; twenty-seven grandchildren, fifty-four great grandchildren and forty-two great great grandchildren.
Mrs. Hutson  was preceded in death by her parents; husband Russell; and two daughters Irene and  Patricia, and two sons, Austin Hugh and Ronald.
Memorials may be made to the Free Methodist Church of Neoga, IL.
As per the wishes of Mrs. Hutson, her body will be Cremated and Memorial Services will be held at a later date. The Swengel-O'Dell Funeral Home of Neoga, IL is in charge of arrangements.
online condolences may expressed at wwwSwengel-odell.com