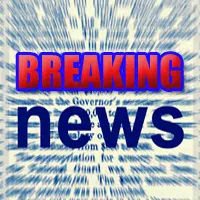 UPDATED:  DA: Multiple Officers Taken To The Hospital After Shooting In Harrisburg, PA
(Harrisburg, PA)  —  Harrisburg, Pennsylvania authorities say multiple police officers have been transported to a local hospital after a shooting this morning.  Dauphin County District Attorney Fran Chardo has not confirm the severity of the injuries.  The neighborhood contains row houses and many police are on the scene in the capitol city.  Neighbors reported hearing dozens of shots.  Police say the shooter remains at the home.
###
Mark Carlson/jm
Copyright © 2018
TTWN Media Networks LLC
01-18-2018 06:13:05
DA: Multiple Officers Shot In Pennsylvania
(Harrisburg, PA)  —  Multiple police officers have been shot in Harrisburg, Pennsylvania this morning.
###
John McDade
Copyright © 2018
TTWN Media Networks LLC
01-18-2018 06:11:05