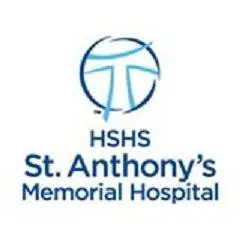 (EFFINGHAM, IL) – HSHS St. Anthony's Memorial Hospital has recently been designated an Aetna Institute of Quality® Orthopedic Care Facility for total joint replacement surgery.
Aetna makes information about the quality and cost of health care services available to its members to help them make informed decisions about their health care needs. In line with this goal, Aetna recognizes hospitals and facilities in its network that offer specialized clinical services for certain health conditions. Facilities are selected for consistently delivering evidence-based, safe care.
Mary Finley, St. Anthony's Director of Quality Improvement, shared, "This designation is another step on our journey to become an Orthopedic Center of Excellence.  Along with our Joint Commission's Gold Seal of Approval® for our Joint Replacement Program Certifications, this demonstrates how we continue to elevate the quality of our orthopedic care to the next level for our patients and their families."
For more information about HSHS St. Anthony's Memorial Hospital, visit the hospital's web site at stanthonyshospital.org.  HSHS St. Anthony's Memorial Hospital is part of the Southern Illinois Division of Hospital Sisters Health System, which also includes HSHS St. Elizabeth's Hospital in O'Fallon, HSHS St. Joseph's Hospital in Breese, HSHS Holy Family Hospital in Greenville, and HSHS St. Joseph's Hospital in Highland.
###