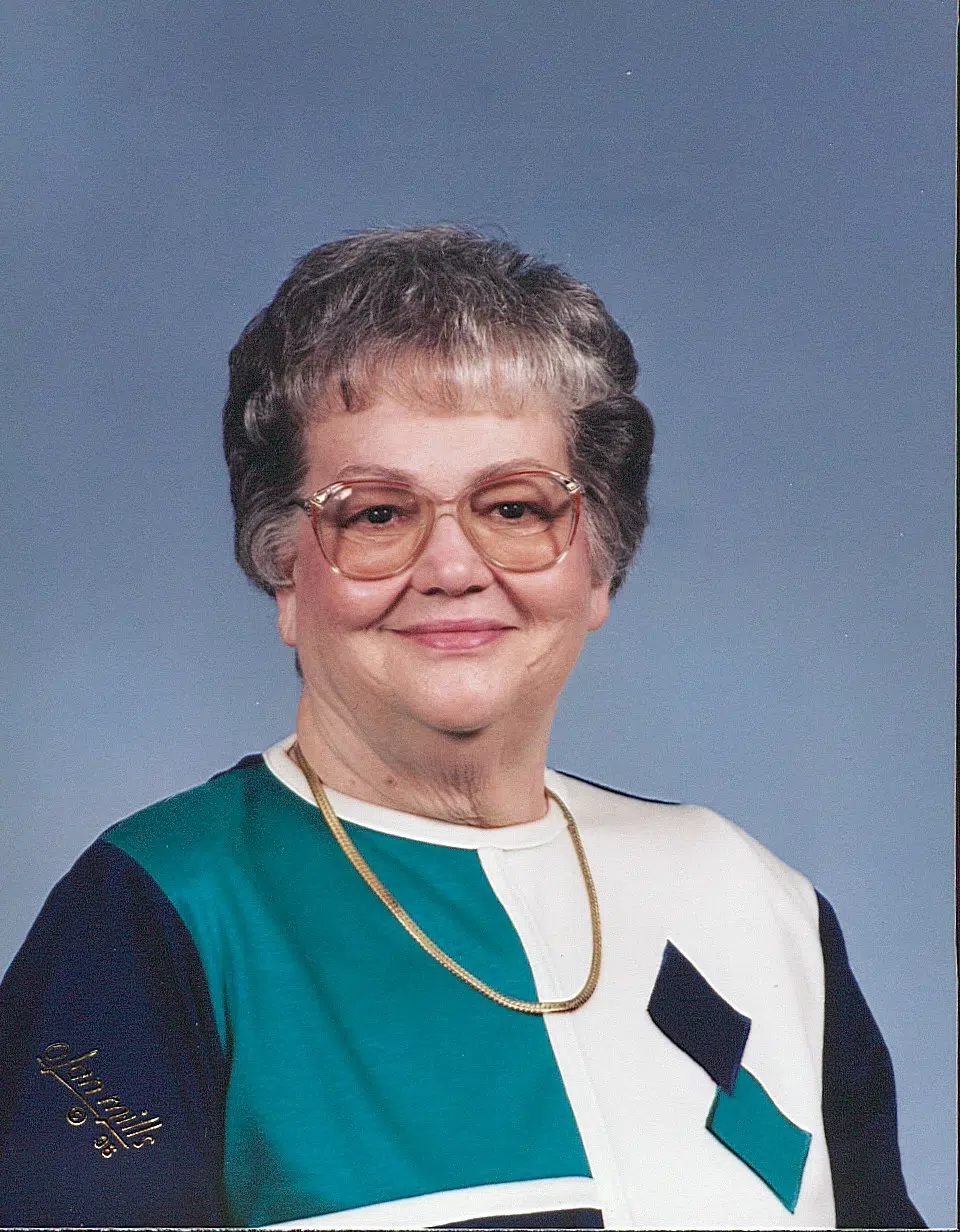 Helen J. Weakly, 85, of Shelbyville, passed away at 10:45 a.m. on Monday, January 22, 2018 at Prairie Rose Care Center in Pana.
Helen was born April 8, 1932, in Shelbyville, the fourth child of Burl E. and Clara M. (Toothman) Roley.  She married RW "Bill" Weakly on January 27, 1951 in Tennessee.  He preceded her in death on May 7, 1995.  Helen worked as a telephone operator at Illinois Consolidated, Mallory's in Pana, and retired from Shelbyville Schools where she worked as a cook.  She enjoyed crocheting, working in the yard, fishing, hunting mushrooms, but most of all she cherished time spent with her grandchildren.  Helen was a member of the First United Methodist Church in Shelbyville.
She is survived by daughter, Pam (Keith) Hennings of Shelbyville; two granddaughters, Jodi (Rick) Scott of Plainfield, Indiana, and Jami Hennings (friend Austin Otto) of Buckley; one great-grandson, Landon Scott of Plainfield, Indiana; five sisters:  Eileen White and Ruby Rodina of California, Dorothy Bullington of Decatur, Clara Ann (Dave) Durbin of Effingham and Ione (Carl) Biehler of Arizona; bother, Dick Roley of Shelbyville.
Preceding her in death were her parents, Burl and Clara; husband, RW "Bill"; sisters: Carol Murphy and Margaret Shipman; brother, William Austin Roley.
Funeral services will be held at 11:30 a.m. on Saturday, January 27, 2017 at Lockart-Green Funeral Home in Shelbyville with Reverend Dan Siebert officiating.  Visitation will be from 10:00 a.m. until the time of service at the funeral home.  Burial will take place in Glenwood Cemetery.  Memorials may be made to the First United Methodist Church in Shelbyville or the Alzheimer's Association.
The family would like to thank the staff at Prairie Rose Care Center for the excellent care provided to Helen.
Friends and family are invited to share a story or light a candle in Helen's honor at www.lockartgreenfuneralhome.com.