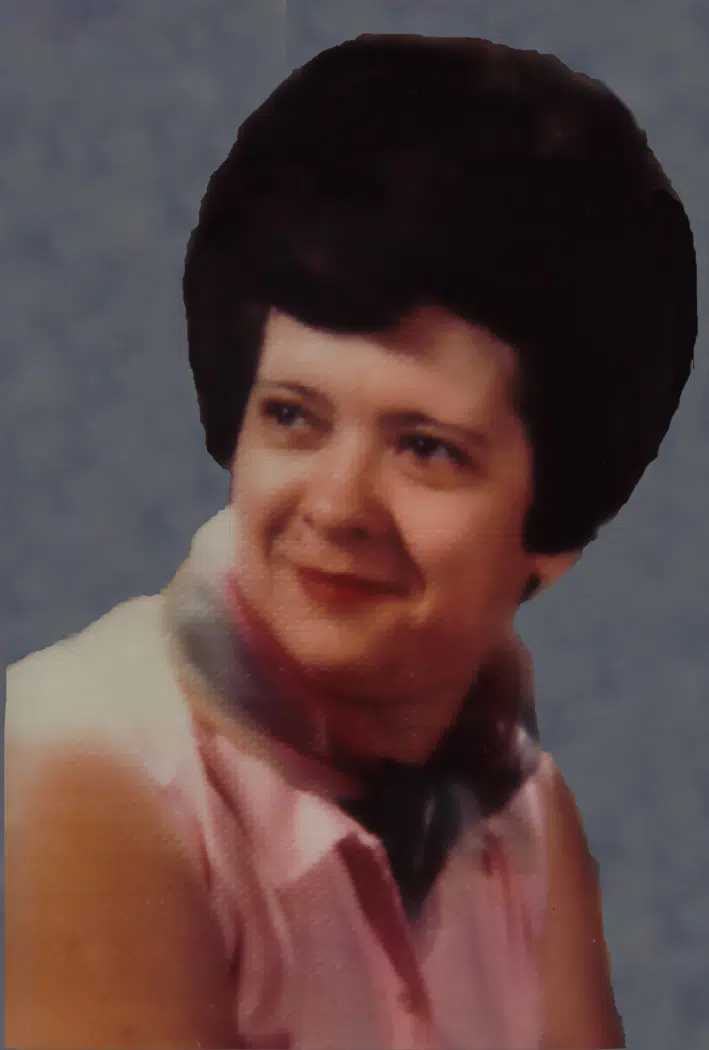 Grace E. West, age 90, of Neoga, Illinois, formerly of Mattoon and Effingham, Illinois, passed away at 5:10 P. M.,Tuesday, January 23, 2018, in the Heartland Christian Village of Neoga, Illinois. Grace was born November 8, 1927, in Arthur, Illinois, the daughter of Raymond and Mabel (Harden) Robinson. She married Carlis R. West, February 8, 1946, in Bethany, Illinois and Mr. West passed away June 25, 1969. Mrs. West was a former employee of the Illinois Odd Fellow- Rebekah Home of Mattoon, as a housekeeper, a member of the Toledo Christian Church of Toledo, Illinois, a former member of the Eagles Club of Mattoon and the Rebekah Lodge of Neoga.
Mrs. West leaves one son, William West and wife Lisa of Mode, IL; three daughters, Linda Decker and husband Wayne of Mode, IL, Nancy Reardon of Stewardson, IL and Patsy Harrington-Jones  of Oceanside, CA; sister-in-law, Judy Robinson of Decatur, IL; fifteen grandchildren, thirty-two great grandchildren, four great great grandchildren, four step grandchildren sixteen step great grandchildren and twenty step great great grandchildren.
Mrs. West was preceded in death by her parents; husband; one son, Carlis E. West; two son-in-laws, Cliff Reardon and Rick Jones; one brother, Raymond Robinson and two sisters, Dorothy Taylor and Marjorie Baugh; one grandson, Marlon Price.
Memorials may be made to Heartland Christian Village, Auxiliary of Neoga, IL.
A Celebration of her life will be held at 1:00 P.M., Saturday, January 27, 2018, at the Swengel-O'Dell Funeral Home of Neoga, with the Rev. Sid Hutchinson of Beecher City, IL, officiating. Visitation will be held one hour before the services at the funeral home. Graveside Services will be held at 3:30 P.M., Saturday, January 27, 2018, in the Arthur Cemetery of Arthur, Illinois. Casual Attire is requested by the family.
online condolences may be expressed at www.swengel-odell.com