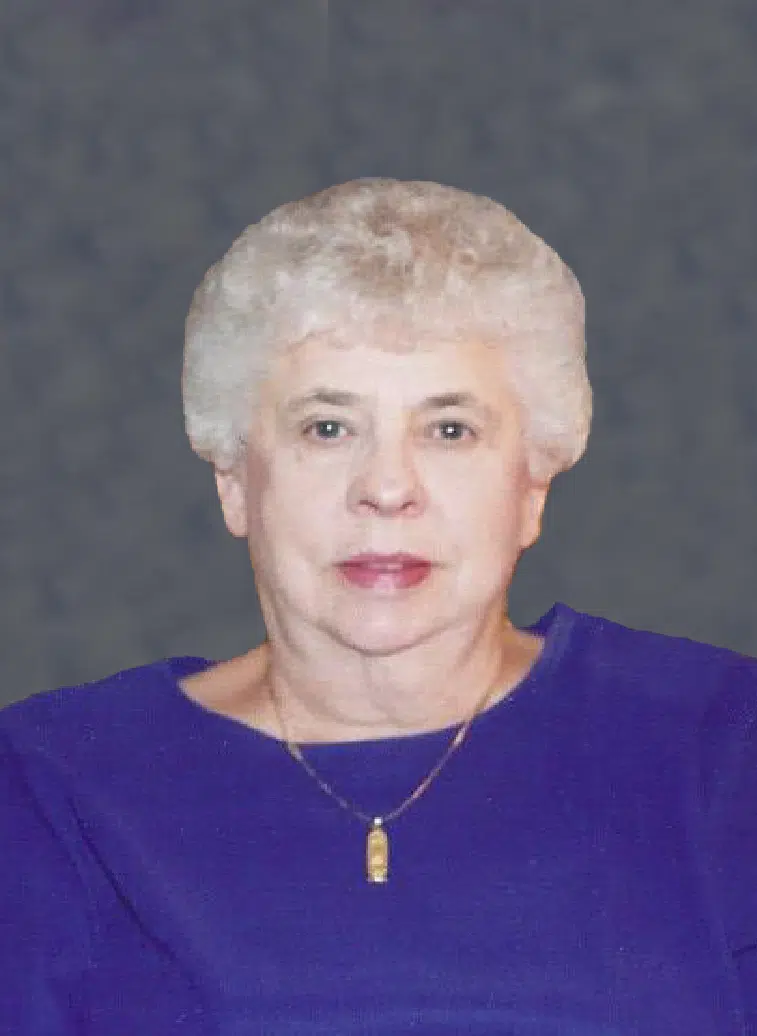 Letha Marie (Lindley) Smith, 90, of Danville, Ill. died on Saturday, January 27, 2018 in the presence of family members at Arbor Rose in Charleston, Ill.  She was born on June 30, 1927 in Trilla, Ill. to Morton Jesse Lindley and Nora May (Wright) Lindley.
She is survived by eight siblings: Doris Lindley Armbruster, Marge Lindley Humes (Jerry), Jim Lindley, Rex Lindley (Karen), Larry Lindley (Katy), Jerry Lindley (Virginia), Dan Lindley, and Karla Lindley Sylvester. Letha was raised in Neoga, Ill. and worked at the Mattoon Journal Gazette in the 1950's where she met the love of her life, husband William Smith, Senior. The couple later relocated to Danville where William was employed by the Commercial News and Letha worked as a key punch operator for G.E. They raised five children.
She was preceded in death by her parents, husband, infant son Tim Smith, and baby brother David Lindley.
She was well loved and will be missed by her five children: Deborah Barber Siefert (Mark), Terre Haute, IN; David Barber (Peggi), Ogden, IL; Kathy Barber O'Brian, Danville, IL; William Smith, Junior (Laura), Henderson, CO; and Michael Smith (Vera), Mansfield, OH. She is survived by 11 grandchildren: Daphne Siefert-Herron (Jon-Paul), Lindsay Barber-Peddycoart (Brent), Beau Barber, Sean Barber, Ashley O'Brian Harbaugh (Chase), Lee Smith (Rachel), Eric Smith (Alisha), Robyn Smith, Rachel Smith, Jessica Smith Lowery (David), and Tim Smith (Samantha). She had five great-grandchildren: Seth Herron, Emme Lowery, Savanah Smith, Riley Smith, and Theo Harbaugh.
Memorials may be made to the Alzheimer's Assoc.
A Celebration of Life will be held at 1:00 P.M., Saturday February 3, 2018 at the Swengel–O'Dell Funeral Home, Neoga, with Rev. Richard Coen officiating. Visitation will be held from 11:00 A.M., until service time, at the funeral home. Burial will be in the Neoga Memorial Cemetery, Neoga, IL.
Online Condolences may be expressed at www.swengel-odell.com.