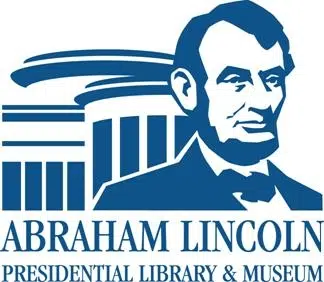 SPRINGFIELD – The presidential library dedicated to Abraham Lincoln will celebrate his birthday Feb. 12 by offering free admission, showcasing some of its rarest artifacts and revealing the winners in a statewide children's art contest.
The Abraham Lincoln Presidential Library and Museum will also present the music of dulcimer and banjo expert Mike Anderson and appearances by historic interpreters portraying figures such as Mary Lincoln and a Civil War soldier.
Everyone can visit the museum at no charge on Monday, Feb. 12 – Lincoln's 209th birthday. Admission usually costs $15 for adults and $6 for children.
"Abraham Lincoln's legacy can be felt every single day, but his birthday is an especially good time to take stock of all that he accomplished," said Alan Lowe, executive director of the Abraham Lincoln Presidential Library and Museum. "By offering free admission and special events, we hope to make that legacy as accessible as possible on this special day."
Lincoln's famed stovepipe hat will be on display in the museum's Treasures Gallery, along with a signed copy of the Emancipation Proclamation and two loving letters between Abraham and Mary. These special items can be seen from Feb. 9 through Feb. 27.
Guests can enjoy Anderson's music 10 a.m. – 1 p.m. and mingle with historic interpreters (including Pam Brown as Mary Lincoln and Brian "Fox" Ellis as William Herndon) from 10 a.m. to 3 p.m.
The Lincoln Presidential Library will also host a roundtable of historians 2:30 – 4. The free event organized by the Abraham Lincoln Association will include experts on Lincoln's legal career, his wife and his connections to African-Americans in Illinois and Washington. Details available at www.AbrahamLincolnAssociation.org.
The Lincoln Presidential Library is also helping celebrate the Illinois bicentennial. The library's latest art contest invited students from kindergarten through high school to design posters about the state's 200th birthday.
The winning entries will be announced Feb. 12. They and other top designs will be displayed in the museum that day and throughout 2018.
Lincoln was born in poverty 209 years ago, on Feb. 12, 1809. He went on to educate himself, win the presidency and lead the nation through a civil war that ended with freedom for millions of enslaved people.
The presidential library and museum uses a combination of rigorous scholarship and high-tech showmanship to immerse visitors in Lincoln's life and times. Visitors can see ghosts come to life on stage, watch TV coverage of the 1860 Presidential election, roam through the Lincoln White House, experience booming cannons in a Civil War battle and come face to face with priceless original Lincoln artifacts.
The library holds an unparalleled collection of Lincoln books, documents, photographs, artifacts and art, as well as some 12 million items pertaining to all aspects of Illinois history.
For more information, visit www.PresidentLincoln.illinois.gov. You can follow the ALPLM on Facebook, Twitter and Instagram.