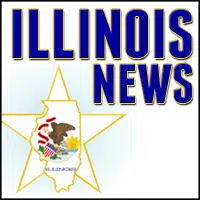 SPRINGFIELD – The Office of the State Fire Marshal (OSFM) and the Illinois Fire Safety Alliance (IFSA) today promoted "Be Alarmed!" – a joint smoke alarm installation program that provides smoke alarms to Illinoisans through their local fire departments. The event showcased Illinois' dedication to fire safety including congratu-lating Springfield Fire Department on their recent ISO Class 1 achievement.
"Fire safety is crucial in protecting our residents and communities. Smoke alarms of-fer crucial lifesaving early warning," said State Fire Marshal Matt Perez. "This is a tremendous partnership with IFSA especially our local fire departments who are taking these extra steps to protect our communities."
"Without the partnership of OSFM and fire departments across the state, we would not have been able to put this program together," said Illinois Fire Safety Alliance Ex-ecutive Director Philip Zaleski. "We felt that there was a need for the Be Alarmed! program to better protect our residents here in the state of Illinois, and it starts with smoke alarms."
"Be Alarmed!" is a fire safety educational program developed to educate Illinoisans and to ensure that properly installed and working smoke alarms are in homes across Illinois.
"Fire prevention programs like these save lives, it's just that simple," said State Senator Sam McCann (R-Plainview). "This is a great example of government doing what is supposed to, helping to protect the working families of this state."
Illinois is home to 15 ISO Class 1 fire departments, more departments than any other surrounding state. The Springfield Fire Department joins a class of departments with an unparalleled commitment to superior fire protection. Departments achieving a ISO Class 1 ranking have superior emergency communications, fire prevention and public fire safety education programs.
"We are extremely proud to be apart of the Be Alarmed!," said Springfield Fire Chief Robert Helmerichs. "This is a lifesaving program for our community."
Additional information on the Be Alarmed! program can be found here.