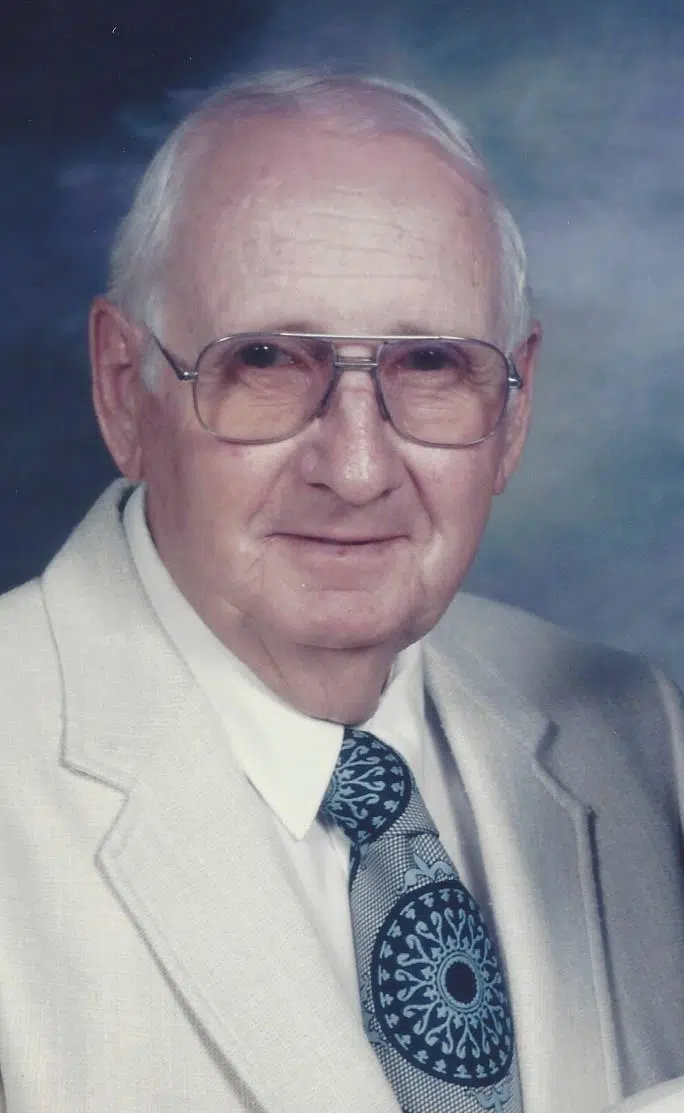 Roy Baker Buchanan, 89, of Greenup, IL passed away at 11:27 AM on February 6, 2018 at the Brookstone Estates in Charleston, IL.
Memorial services will be at 11:00 AM on Saturday February 10, 2018 at the Barkley Funeral Chapel in Greenup, IL. Visitation will be from 9:00 to 11:00 on Saturday at the funeral chapel. Inurnment will be in the Janesville Cemetery.
Roy was born August 24, 1928 in rural Neoga, IL to Robert and Bertha (Baker) Buchanan. He married Nancy Jane Huckleberry on January 19, 1947. She preceded him in death on July 25, 2016. Surviving is his son Kerry "Buck" (Ruth) Buchanan of Toledo; daughter-in-law Andrea Buchanan of Greenup; grandchildren Melissa (Tim) Jones-Bromenshenkel of Tuscola, Josh Buchanan of Toledo, Wendy (Kamau) Akbar of Merriville, IN, Janel Buchanan of Campbell, CA, and Kendra Buchanan of Alexandria, VA; four great grandchildren Sophia and Elle Jones and Nadiya and KJ Akbar. He was preceded in death by his parents and son Stephen Roy Buchanan in January of 2016.
Roy was a farmer and owner of Buchanan Enterprises providing a grain hauling trucking business. Roy loved his German Shepherds, horses, old International Tractors and attending antique tractor shows. Roy was best known for his red Ford diesel grain trucks and drove them until he was 86 years old. In lieu of flowers memorials may be made to Greenup First Presbyterian Church. Online condolences can be expressed at www.barkleyfuneralchapels.com