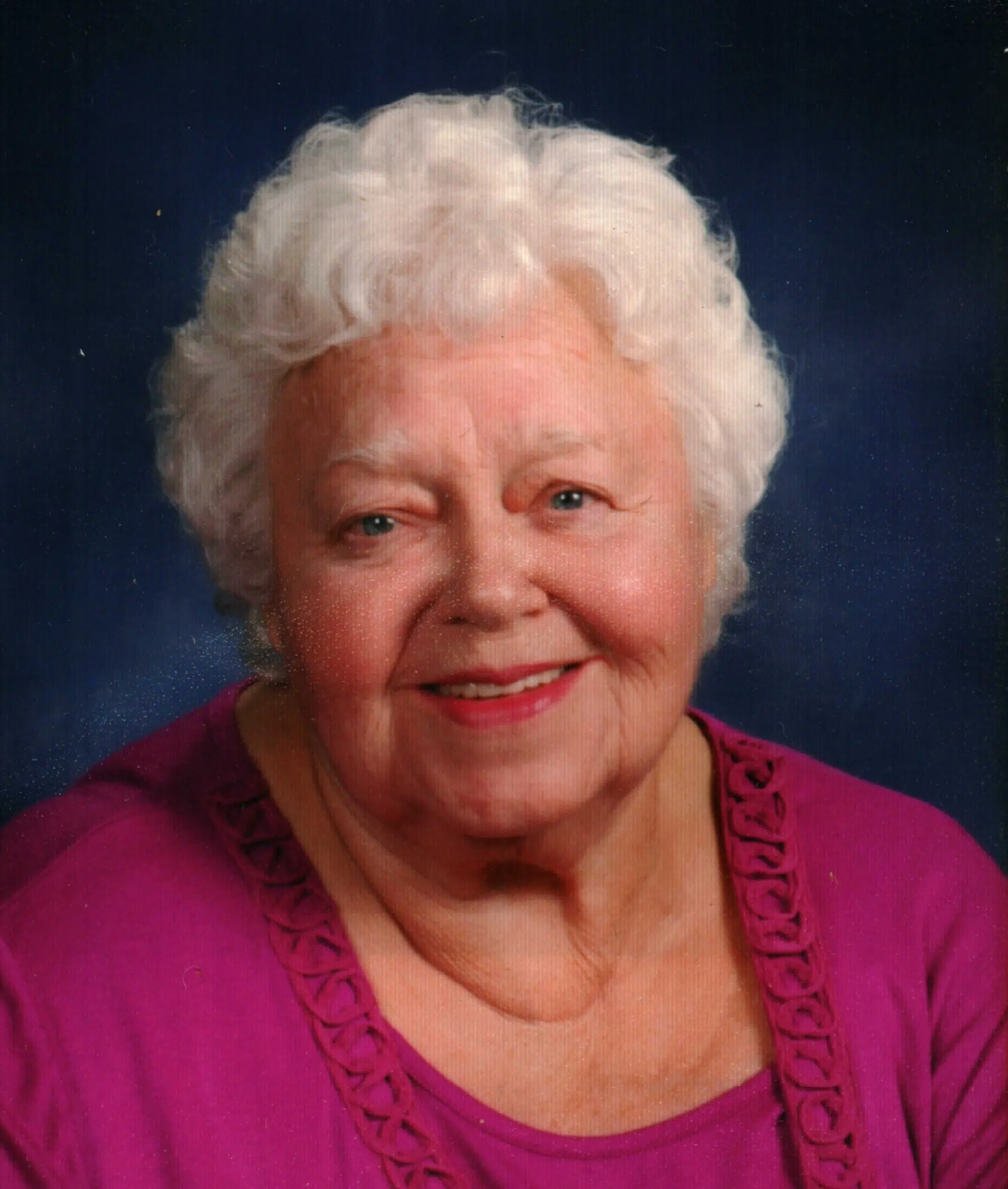 Delores June Hostetter passed away from this earth on Tuesday, February 13, 2018 into the arms of her savior.  June was born on June 5, 1937 to Jesse Greenwood and was the granddaughter of Mr. and Mrs. George Greenwood all of Arthur, Illinois.
June graduated from Arthur High School in 1956.  She attended nursing school in Decatur, earning her RN degree.  Mrs. Hostetter began her career at Mattoon Memorial Hospital and retired from Sarah Bush Lincoln Health Center.  Many patients shared stories with the wonderful care June provided them.
Mrs. Hostetter raised her family in Windsor, Illinois.  They were her pride and joy.  Her surviving children are:  son, George and Vickey Hostetter of Gays and their children Travis and Ashley Hostetter, Edmund, Emmeric and Aella of Africa, Brent and Louisa Hostetter and Bode of Alaska, Korey and Russ Guidry, Lainey and Stella of Clinton, Illinois; son, Larry and Janet Hostetter and their children Natalie Hostetter, Bentley and Briella Nguyen, Kelsey and Leo Smith, Leo IV and Violet all of Blanchard, Oklahoma; daughter, Kimberly and Cliff Strowmatt and their children Kassy Strowmatt, Vivian Parker and Henry Strowmatt all of Trilla, Illinois.
June lived the past 15 years in the Friendship Center Apartments.  She made many new friends who always knew June was just a phone call away.  She was an avid reader, enjoyed watching her children and grandchildren play sports, loved to travel especially to Florida and Oklahoma.
June was a member of the Smyser Christian Church in Gays, Illinois and also attended Southern Baptist Church of Sullivan.  She loved participating in the Sunday evening bible study group at the Fellowship Center.  June will be greatly missed by all.
Funeral services will be held at 3:00 p.m. on Saturday, February 17, 2018 at Lovins-Lockart Funeral Home in Windsor, Illinois with Reverend Richard Coen officiating.  Visitation will be from 1:00 p.m. until the time of service.  Burial will take place in the Smyser Cemetery in rural Gays, Illinois.  Memorials may be made to Fellowship Center Residence Council.
Friends and family are invited to share a story or light a candle in June's honor at www.lockartgreenfuneralhome.com.