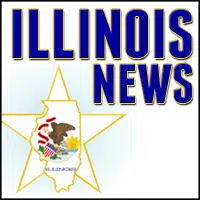 18th Annual KWA Watershed Summit March 5, 2018
The 18th Annual Kaskaskia Watershed Summit sponsored by the Kaskaskia Watershed Association, Inc. (KWA will be held March 5, 2018 from 9:00 a.m. to 2:00 p.m. at Mariners Village Convention Center, Carlyle, Illinois.
Registration begins at 9:00 a.m. with morning refreshments.  This year's theme "Partnering to Make Choices to Better the Kaskaskia Watershed" will focus the choices we have to make on the local, state and federal level to correct issues in the watershed.
Speakers include:
*       COL Bryan Sizemore Commander, St. Louis District, Army Corps of
Engineers
*       Jeff Boeckler, NorthWater Consulting
*       Dave Gordon, Supervisory Hydraulic Engineer, St. Louis District,
USACE
*       Monique Savage, Planner, St. Louis District
*       Bob Hammel, Site Superintendent, Eldon Hazlett State Park
*       Jon Summers, Operations Manager USACE, Lake Shelbyville
*       Doug Wasmuth, Natural Resource Specialist, Carlyle Lake
*       Courtney Wilson, Asst. Operations Manager USACE, Jerry F. Costello
Lock and Dam
*       Mic Middleton, Site Superintendent, IDNR Kaskaskia State Fish and
Wildlife Area
*       Carena Van Riper, Asst. Professor Dept. of Natural Resources and
Environmental Science, UofI
Please join us and register for the Summit, RSVP by March 1st, 2018, to HeartLands Conservancy, 406 E Main, Mascoutah, IL  62258, or calling 618-566-4451 ext 12 or by e-mail.  Credit cards can be used for advance registration to trisha.roberson@heartlandsconservancy.org.    There is a $15.00 registration fee to cover the cost of the noon meal and refreshments.  More info can be found on the website at www.heartlandsconservancy.org
Kaskaskia Watershed Association, Inc.