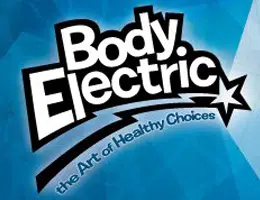 I Sing the Body Electric of Sarah Bush Lincoln is partnering with the band, Attaboy, to bring a message of hope and "good choices" to students in Mattoon and Charleston schools.
The band will give four special performances on the following dates/times: 2:20 to 3:15 pm Tuesday, March 6, at Charleston Middle School; 7 to 8:30 pm Tuesday, March 6 at Wesley United Methodist Church in Charleston; 2:20 to 3:20 pm Wednesday, March 7, at Mattoon Middle school; and from 7 to 8:30 pm Wednesday, March 7, at Lake Land College Luther Student Center Auditorium. The two evenings performances are open to the public.
Though its music, the band addresses teen issues like depression and suicide in hopes of helping students find better ways to cope. Body Electric is a Sarah Bush Lincoln program that uses the arts to communicate healthy lifestyle choices among youth. For more information about the Body Electric, visit www.sarahbush.org/bodyelectric or call 217-345-1364.