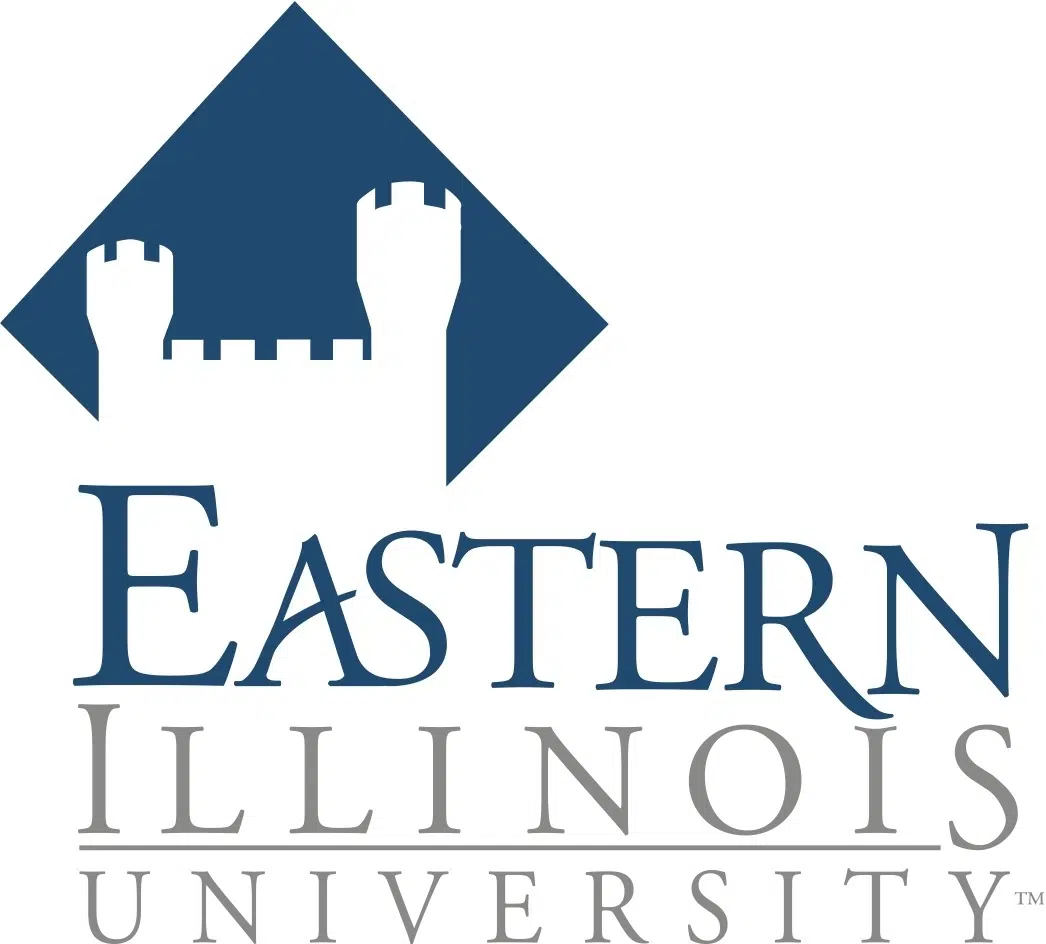 (Charleston, IL) – Leaders from Washington Savings Bank in Mattoon and Effingham, together with representatives of Eastern Illinois University, came together March 7 to further support the university's Community Ambassador Scholarship program, which encourages local high school graduates to stay in the area by continuing their academic careers at EIU. A ceremonial check presentation was held at Washington Savings Bank's Mattoon and Effingham branches Wednesday afternoon with representatives from both the bank and EIU in attendance.
"Washington Savings Bank is pleased to partner with Eastern Illinois University to create additional opportunities for student success and local growth here in our own communities," said David Doedtman, the bank's president and CEO. "EIU has been and continues to be a reliable source of talented associates for our bank. By working together, Washington Savings Bank and EIU are dedicated to the ongoing growth and vitality of our region."
Dr. David Glassman, president of Eastern Illinois University, was unable to attend the presentation, but celebrated Washington Savings Bank's commitment to the university and for creating additional scholarship opportunities in the region.
"Many local and regional students are able to thrive at EIU with the assistance of a scholarship," said Glassman in a statement. "The university applauds Washington Savings Bank for helping local students achieve their dreams of a higher education, and we are equally excited that Washington Savings Bank is committed to growing our local economy by offering regional students the chance to continue living and learning right here in our own backyard."
That economic growth is backed by a recent independent study by Coles Together, the economic development organization for Coles County. Survey results indicated EIU adds $503.5 million in economic output to the State of Illinois while contributing $461.8 million in economic output to the region alone on an annual basis.
Qualifications for earning the $2,000 scholarships—as well as scholarship submission guidelines—are available on the EIU Community Ambassador Scholarship website at www.eiu.edu/ambassador-scholarship/.  All EIU Community Ambassador Scholarship application materials are due by March 15, 2018.
For more information on the EIU Community Ambassador Scholarship or the EIU application process, contact Molly Button at mmbutton@eiu.edu or (217) 581-2299; contact the Office of Admissions at (877) 581-BEIU(2348), admissions@eiu.edu, or find more contact information online at www.eiu.edu/admissions.php.
For more information about EIU, or to learn more about its various programs and services, visit the EIU website at www.eiu.edu, or call EIU's public information office at (217) 581-7400.