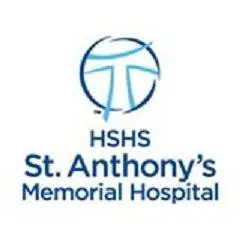 (EFFINGHAM, IL) – HSHS St Anthony's Memorial Hospital's Auxiliary invites anyone interested in becoming an Auxiliary member to join us for the 2018 Spring Fling Luncheon.  This event will be held in the HSHS St. Anthony's Auditorium on Wednesday, April 11, starting at Noon.  Join us for fellowship, food, and fun, while discovering the rewarding experience of becoming an Auxiliary member!
Being an Auxiliary Member requires no membership fee, although some positions do require background checks/fingerprinting.  Auxiliary Members have the opportunity to help others and spread joy while volunteering throughout hospital departments, including, but not limited to, the Gift Shop, greeting at the front entrance, directing patients, helping with special events or fundraisers, and visiting hospice patients.  Auxiliary Members can be a range of ages.  Whether giving a couple of hours occasionally, or volunteering on a regular basis (including making patient care items in your own home), Auxiliary Members share the hospital's Mission:  "To reveal and embody Christ's healing love for all people through our high quality Franciscan health care ministry."
Whether you are interested in volunteering for a clerical position or for direct patient care, please join us for the Spring Fling Luncheon.  To find out more about volunteering or to RSVP for the luncheon (by March 26), please call 217-347-1829 or email valerie.engelbart@hshs.org.  You can also find out more information about the hospital Auxiliary on St. Anthony's web site at stanthonyshospital.org.
HSHS St. Anthony's Memorial Hospital is part of the Southern Illinois Division of Hospital Sisters Health System, which also includes HSHS St. Elizabeth's Hospital in O'Fallon, HSHS St. Joseph's Hospital in Breese, HSHS Holy Family Hospital in Greenville, and HSHS St. Joseph's Hospital in Highland.