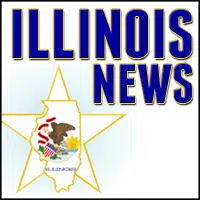 PEORIA (Mar. 15, 2018) — First Lady Diana Rauner, along with health experts and industry leaders from across Illinois, convened today to review the results of two year-long Illinois Family Connects (IFC) pilot projects and to urge other counties in the state to adopt similar programs. IFC is a universal newborn support system that provides free in-home nursing services and connections to community resources for newborns and their parents.
"Every family needs some level of help and support when they bring a baby home," said First Lady Diana Rauner, who has co-chaired the Illinois Home Visiting Task Force since 2009. "Family Connects has proven itself to be a tremendous resource to ensure healthy beginnings, and that is key to a healthy life."
The Stephenson County Health Department reported making 321 referrals from April-December 2017 linking families to resources to deal with medical concerns, financial assistance, housing, food, clothing, daycare and education.
In Peoria, OSF Medical Center reported that more than 8 in 10 families of newborns take advantage of the service. The visits have resulted in connections to mental health, housing, public assistance, WIC and other important services. OSF averages about 100 births a month.
"The success of these two pilots clearly supports the value of universal home visiting and provides ample evidence to encourage other communities to consider becoming a part of Family Connects," Mrs. Rauner said. "I think they will find both health and educational benefits from the program."
IFC works in coordination with the Governor's Office of Early Childhood Development, the Illinois State Board of Education, and the Children's Home Association of Illinois. Nurses visit families three weeks after giving birth, and make referrals for medical and mental health services, housing support, employment programs and more.
"When you hear such positive comments about the validity of a program, it makes you proud to be associated with Illinois Family Connects" said Matt George, CEO of the Children's Home Association of Illinois. "The positive health outcomes for both the parents and the child make the community healthier. This program changes lives and saves lives."
The Peoria County IFC also participates with several collaborative groups including the Early Childhood Forum and the Home Visiting Collaborative to raise awareness of the benefits of participation in the program. In Stephenson county, approximately 60 families have benefitted from breastfeeding support services, while also helping link families with financial assistance, daycare programs, and clothing services.
"While the Illinois Family Connects program is universal in its structure, reaching out to all parents who deliver a child in Stephenson County ends up being a very individualized and caring support system for each family" said Julia Marynus, Director of Public Health Family Services for the Stephenson County Health Department. "Every family is different, every family is unique, and so the program reflects a very personal connection for each family."