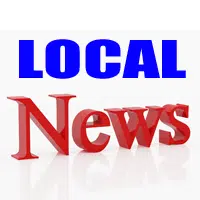 The man who shot himself on Monday afternoon allegedly shooting and wounding three people, stealing a car and robbing a convenience store has died.  Officials say 43-year-old Lee Kennedy died this afternoon at Memorial Medical Center in Springfield.
Kennedy led police on an 11-hour chase Monday that began at 5:00 a.m. when he opened fire at a home in Taylorville.  The victims included Kennedy's 13-year-old daughter, the girl's mother and a Sangamon County man who was at the house. They all suffered non-life-threatening injuries, police said.
After the shooting, Kennedy drove to Hillsboro, where he apparently ditched his truck and stole a car, police said. He then robbed a convenience store in Stonington before driving to Taylorville Memorial Hospital, where he encountered police around 4:00 p.m. Authorities said Kennedy got out of the car with a handgun. Officers told him to drop the weapon before he shot himself in the head.
Kennedy was brought inside the Taylorville hospital for treatment before being transferred to Memorial in Springfield.