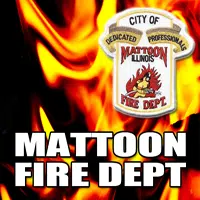 For Immediate Release:
City of Mattoon Firefighters responded to 300 Lerna Road Tuesday morning April 3, 2018 for a fire in the attic due to lightning strike. First arriving crews noticed light smoke coming from the East side of the roof of the East building. Once inside crews encountered light smoky conditions. Attic access was made as well as crews sent to the roof. A vent fan had light smoke coming from it so it was removed and fire was extinguished. Investigation showed discoloration to laundry exhaust system.
Mattoon Fire crews were assisted by Charleston Fire crews.
Upon arrival employees were in the process of evacuating approximately 20 residents to another building.
No injuries reported.
Time of Call – 0644 hours
Cleared – 0804 hours