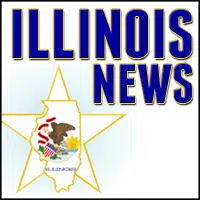 WARSAW (Apr. 16, 2018) – Governor Bruce Rauner marked the 25-year partnership between the Illinois National Guard and Polish Armed Forces today. He met with senior officials from Poland's Ministry of Defense in Warsaw and proclaimed it State Partnership Day in Illinois to recognize the bilateral economic and military ties between the state and Poland.
"Poland has become a strong and unwavering military ally and friend," Rauner said. "Our soldiers have fought together for many years to protect the freedoms we enjoy and, as we stand here today, they're fighting side-by-side in Afghanistan as they have done continuously, without break, since 2003."
The State Partnership Program between Poland and the Illinois National Guard started in 1993, shortly after the people of Poland threw off the yoke of Soviet oppression and emerged as a free nation and budding democracy. Illinois was among the first National Guard Bureau State Partnership Programs, and is among the most successful.
Lt. Governor Evelyn Sanguinetti is celebrating the partnership in Illinois at an event in at Humboldt Park Armory where she will be joined by Lt. Col. Brad Leighton, Polish Consul General Piotr Janicki, and an assembly of military and Polish-American leaders.
"As chairman of our Military Economic Development Committee, I've seen firsthand the importance of this partnership," Sanguinetti said. "The alliance is just one of the many special connections we have with Polish community here in Illinois."
The two military forces hold about 30 Security Cooperation events each year in support of the U.S. European Command.
Illinois National Guard Major General Richard J. Hayes first worked with the Polish military in 1999 as they prepared for entry into NATO. He also deployed to Kosovo with two Polish Motorized Infantry Battalions in 2007.
"Our Soldiers and Airmen have established long-standing relationships with Polish troops. Many of the officers I got to know are now senior leaders in the Polish Armed Forces," Hayes said. "We have forged a powerful and undying level of trust between our forces. It is a unique relationship within the Department of Defense."
Illinois has played a key role in the modernization of the Polish Air Force. Air National Guard pilots flew the first F-16 into Poland as the Poles began to upgrade their arsenal.  They have assisted in pilot and crew training associated with the Polish F-16 and C-130 programs; and provided expertise for their state-of-the-art maintenance systems.
The Army National Guard has participated in many exchanges to help the Polish military build capability within its noncommissioned officer ranks.
Illinois exports to Poland totaled $275.2 million in 2016, an 87.2 percent increase since 2009. Illinois ranks sixth among the 50 U.S. states in imports from Poland. Since 2010, the value of trade between the United States and Poland has doubled. Poland has also been investing in its military, consistently meeting its NATO obligations for mutual security.