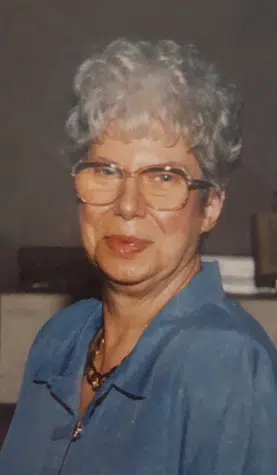 Evelyn  Jean  Beringer, 91, of Mattoon, IL passed away at 2:38 P.M., Monday, April 16, 2018, at her residence in Mattoon. Evelyn was born September 16, 1926, in Indianapolis, Indiana, the daughter of Frank and Grace (McCann) Brown. She married Robert J. Beringer, April 15. 1966, in Indianapolis, Indiana, and Mr. Beringer passed away August 27, 2009. Evelyn was a housewife and a homemaker.
Mrs. Beringer leaves four daughter, Tammie Moss, Bobbie Beringer both of Mattoon, IL; Vickie Buckley  and husband Steven of Indianapolis, IN, and Terri Reese of Texas; two step-sons, Michael Beringer of Costa Mesa, CA and Thomas Beringer of King George, VA; one step-daughter, Cheryl Beringer of Indiana: one sister, Mary Newell of Indiana; eight grandchildren and eleven great grandchildren.
Mrs. Beringer was preceded in death by her parents, husband, Robert Beringer;  one son, Richard Roller; two brothers and two sisters. Memorials may be made to the family in care of Tammie Moss, 404 North 21st. Street, Mattoon, IL, 61938.
As per the wishes of Mrs. Beringer, her body will be Cremated and a Memorial Service will be held at a later date. The Swengel-O'Dell Funeral Home of Neoga, IL is in charge of arrangements.
on line condolences may be expressed at www.swengel-odell.com