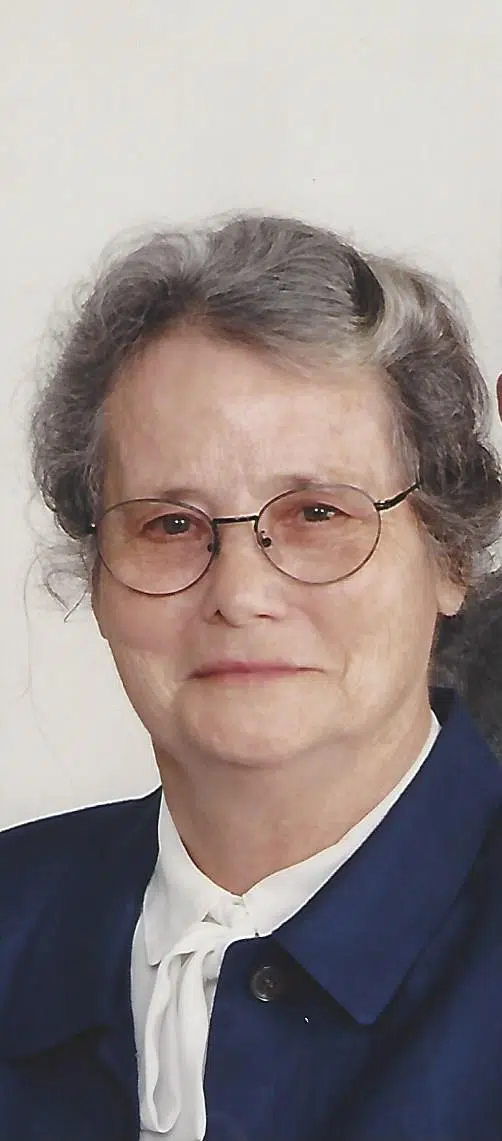 Mary M. Hardwick, 90, of Mattoon, IL passed away at 3:45 PM on April 18, 2018 at the Odd Fellow Rebekah Home in Mattoon, IL.
Funeral services will be at 11:00 am on Saturday April 28, 2018 at the Barkley Funeral Chapel in Toledo, IL. Visitation will be from 9:00 am to service time on Saturday at the funeral chapel. Burial will be in the Janesville Cemetery.
Mary was born on April 29, 1927 in Pittsfield, IL to Walter and Lorena (Tweedell) Bixby.  She married Floyd Hardwick on June 10th 1949 and he preceded her on December 19, 2014; Surviving are sons David (Brenda) Hardwick and Don (Joanne) Hardwick both of Mattoon, Walter Hardwick  (Joni) of Toledo, Roger (Wendy) Hardwick of Memphis, IN; daughters Jeanne (Tom) Pedersen of Morris, IL and Susan (Brad) Fryburger of Noble, IL; two sisters Helen Sapp of Ashland and Barbara Hardwick of Springfield; 20 grandchildren, 42 great-grandchildren and three great-great grandchild.
Mary was preceded in death by her parents and two brothers.
Mary was a homemaker and in the past a seamstress for Youngs Department Store in Mattoon. She also had been a cook at Lerna Grade School and Charleston Jr. High.  Memorials in her name can be made to Donor's Choice. Online condolences can be expressed at www.barkleyfuneralchapels.com