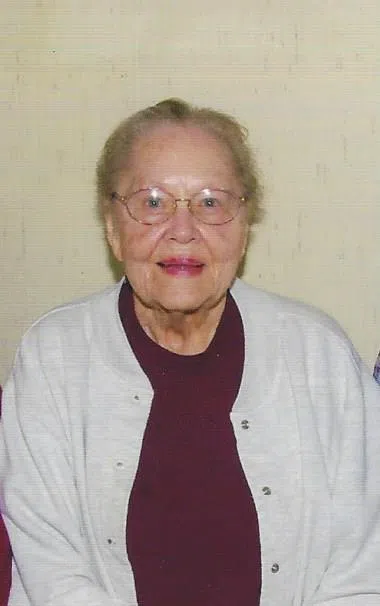 Patricia Joann Corbin, 86, of Jewett, Illinois passed away at 5:50 am on Wednesday, April 25, 2018 at Carle Foundation Hospital in Urbana, IL.
Memorial services will be held at a later date. The Barkley Funeral Chapel is assisting with arrangements.
Joann was born in Jasper County April 27, 1931 the daughter of Otis and Evalena (Huisinga) Sowers. She married Oliver Corbin on October 1, 1949, he preceded her in death in 2005.
Joann is survived by her daughter Joyce Whalen of Jewett; son Alan Corbin of Eugene, Oregon; three brothers Larry Sowers of Jewett,  Albert Sowers of Jewett and Bob Sowers of St. Louis, Missouri; two sisters Janet Pitcher of Effingham and Marlene Pitcher of Montrose; Four grandchildren Damon Whalen, Annette Rubado'Mejia, Jessica Rubado, and Melinda Trammell; Four great-grandchildren Jackson Whalen, Lucas Whalen, Ava Whalen, and Jair Rubado'Mejia. She is preceded in death by her two sisters, Virginia Goebel and Carolyn Webb.
Joann was a homemaker, enjoyed walking in the woods, gardening, and loved flowers. She attended the Liberty Hill and Harmon United Methodist Church.
Memorials may be made to St. Jude Children's Research Hospital.
Online condolences can be expressed at www.barkleyfuneralchapels.com.