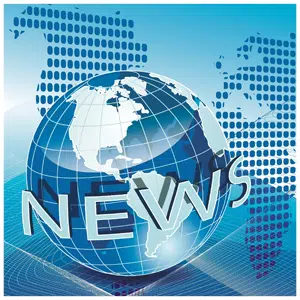 SPRINGFIELD, IL – Two Illinois State Police troopers who died in the line of duty are being remembered for their service and commitment to the people of Illinois. Trooper Brian McMillen and Sergeant Rodney Miller will be honored by former members of law-enforcement who are on a 1,200 mile bicycle trek across the country.
Twenty-five members of the Federal Law Enforcement Training Centers Riders (FLETC) are cycling from the Arch in St. Louis, Missouri to Roanoke, Virginia over the next 11 days, raising money for the families of officers who've died in the line of duty. They will make two stops along the route on Wednesday, May 2nd to honor the fallen troopers.
Trooper McMillen will be remembered at a ceremony at Sangamon Valley Middle School in Illiopolis, Illinois, at approximately 8:10a.m. McMillen was responding to "an officer needs assistance" call in Illiopolis on October 28, 2007, when his squad car was struck by two impaired drivers.
From there, the riders will head towards Bondville, Illinois, where they will host a remembrance ceremony for Sergeant Rodney Miller. Miller died in the line of duty after a traffic accident in May of 2006. The ceremony for Miller will be held at the Intersection of County Rd 1400 N & County Rd 500 E at approximately 2:45p.m.
Family members of fallen Illinois officers will be joining the ride, cycling alongside the team as they cross each state during this National Police Week.
FLETC's Long Ride team is part of Law Enforcement United and is comprised of federal, state and local law enforcement officers from 12 different states who've made a commitment to honor fallen officers and support their families.
"We are humbled by the dedication of the Long Ride team, especially since each rider is raising $1,500 to help run a summer camp for the children of fallen law enforcement," said Wallace Chadwick, the national president of Law Enforcement United. "They're paying their own way on this tour and will average 115 miles each day on their journey. They'll host over three dozen memorial services at various sheriff and police departments on their route to honor those who died in the line of duty."
The FLETC Long Ride team honored Madison County Sheriff's Deputy Craig Whisenand when they cycled through Edwardsville, Illinois, on Tuesday, May 1st. Whisenand was killed in the Line of Duty in 2015.
The team will cycle through several major cities on the route, including Springfield, Decatur and Champaign/Urbana, IL; Perrysville and Indianapolis, IN; Cincinnati and Portsmouth, OH; Maysville and Ashland, KY; Charleston, and Beckley, WV; Blacksburg and Roanoke, VA.
The Long Ride team has several allies in the journey – with the most significant partners being the Concerns of Police Survivors (COPS) and their Missouri, Illinois, Indiana, Ohio, Kentucky and Virginia Chapters. This year, riders from the Illinois Chapter of Concerns of Police Survivors will join the FLETC Long Ride through Illinois.
The FLETC Long Ride Team's fundraising efforts support Concerns of Police Survivors https://ilcops.org and the Officer Down Memorial Page https://www.odmp.org/. Together, these great organizations help ensure fallen heroes are honored and their survivors have the support programs they need.