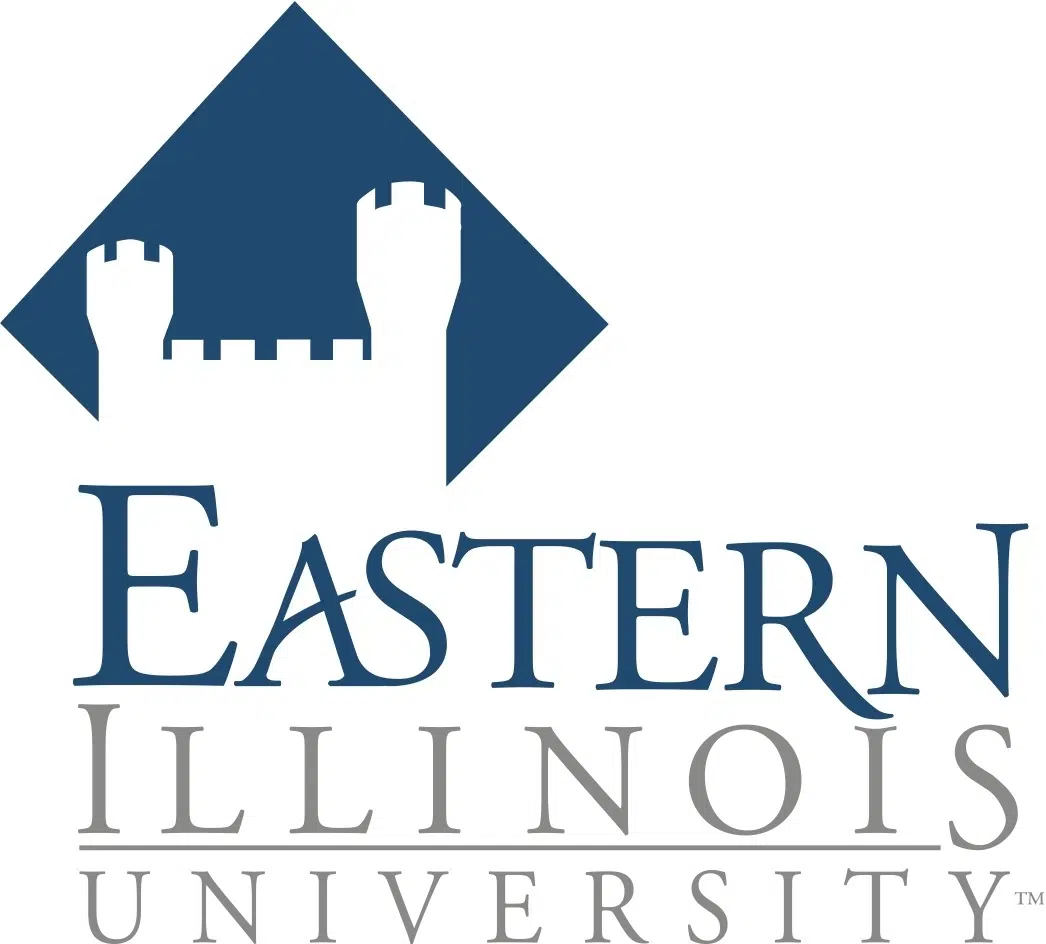 EIU commencement ceremonies set for Saturday, May 5

(Charleston, IL) – Groups of families and friends of new Panther alumni will be on hand Saturday to celebrate the academic achievements of EIU's most recent graduating students.
More than 1,100 undergraduate and graduate students have applied to graduate from EIU in spring 2018. Commencement ceremonies for the university's various colleges will take place at 9 a.m., noon, 3 and 6 p.m. May 5 in Lantz Arena, on Eastern Illinois University's campus, 600 Lincoln Avenue in Charleston.  Students from the College of Sciences will march in the morning ceremony, the College of Arts and Humanities and the School of Continuing Education at the noon ceremony, the College of Education and Professional Studies at the 3 p.m. ceremony, and the Lumpkin College of Business and Applied Sciences at the 6 p.m. ceremony. Students from the Graduate School will walk with their respective colleges during each ceremony.
EIU President Dr. David M. Glassman will preside over the day's ceremonies, which this year will be dedicated to Dr. Alan Baharlou. Baharlou, who passed away in August of 2017, was a member of the Geology/Geography Department and a well-respected leader on campus who demonstrated a prevailing passion for EIU, its students and the Charleston community. He was a fixture at EIU's commencement ceremonies for decades, celebrating the students' successes alongside their families and friends every year. Baharlou's family will be recognized and honored during this year's ceremonies.
In addition, each ceremony will feature a special guest speaker who will present the official Charge to the Class. Steve Corbin, senior vice president of sales, counsel and culture with Warner Music Group in New York City and chief executive officer of Lupo Entertainment, will speak at the 9 a.m. and noon ceremonies.  During his career, Corbin has worked with a variety of notable musicians, including Stevie Wonder and the O'Jays, Mary J. Blige, Boyz II Men and The Roots. Corbin first came to EIU in 1974 as a student-athlete in the football program, but left the university early before reenrolling in the School of Continuing Education more than three decades later. Corbin is now a candidate of the online MBA program at EIU, and will be earning his graduate degree this spring.
Mike Finkle, managing director and general partner of HMF Global March Partners, LLP, will speak at the 3 and 6 p.m. ceremonies. He officially retired from Raymond James & Associates in 2014 after a 47-year career as a financial advisor to high-net-worth individuals, families and not-for-profit organizations. Finkle has a long history of leadership in civic organizations and has earned recognition as one of the nation's top financial advisors. He is a 1962 graduate of EIU, and remains highly active with the university's Foundation and School of Business.
Commencement marshals lead the procession while carrying the university mace.  This spring's commencement marshals include Dr. William Addison, professor of psychology, 9 a.m.; Dr. Dana Ringuette, department chair and professor of English, noon; Dr. Rebecca Cook, professor of special education, 3 p.m.; and Dr. John Willems, professor in the School of Business, 6 p.m. Student speakers for the day's events include Heather Vodde, communication disorders and sciences, 9 a.m.; Brittany Borowski, history, noon; Nicole Kuyper, kinesiology and sports studies, 3 p.m.; and Luke Young, accounting, 6 p.m.
During the 9 a.m. ceremony, special recognition also will be given to Dr. Gary Aylesworth, professor of philosophy, who was named the 2018 recipient of Eastern's Distinguished Faculty Award.  This award is presented annually by the Faculty Senate to a full-time faculty member who has demonstrated excellence in teaching, professional research/creative activity and service.