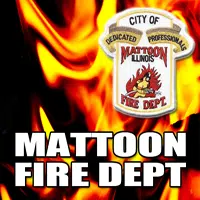 The Mattoon Fire Department responded to a fire at 1104 S 15th Street on May 10, 2018, at approximately 1634 hours. Upon arrival, fire crews reported no smoke showing from the structure.
Fire crews entered the residence and found a smoldering fire on the stove. The fire was contained to the items on the stove top and the exhaust hood above the cook top. There was smoke damage noted throughout the residence.
The origin of the fire was determined to be in the kitchen specifically the stove top where items had been stored. An item being stored on top of the cook top is the cause.
Fire department personnel cleared the scene at 1714 hours.
The Mattoon Fire Department would like to remind you that storing, sitting or stacking items on the stove top is not a safe practice. This is our second fire in a month's time due to items being ignited that were on the stove top.