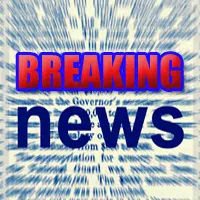 UPDATED: School Lockdown Lifted After Shots-Fired Report
(Miami, FL)  —  The lockdown is lifted at Brownsville Middle School in Northwest Miami-Dade County.  It was put in place after reports of shots being fired in the area.  Police showed up at an apartment complex near Northwest 24th Avenue and 50th Street to investigate.  Brownsville Middle School was put on lockdown for about an hour as a precaution.  No injuries are reported.
Miami-Dade Schools Superintendent Alberto Carvalho put out a tweet calling the situation "an unacceptable and reprehensible disturbance to our schools and students."  In a later tweet he thanked first responders, adding "Shame on those whose irresponsible actions continue to threaten us all."
###
Rick Hoshal/dlt             FL)
Copyright © 2018
TTWN Media Networks LLC

05-15-2018 07:08:02
Shots Fired Near Miami School
(Miami, FL)  —   A school in Miami is on lockdown after reports of shots fired in the area.  Responding officers could be seen rushing kids into Brownsville Middle School as they search for a potential suspect.  Right now police are converging at a nearby apartment complex with their weapons drawn.  No injuries have been reported.
###
John McDade/dlt
Copyright © 2018
TTWN Media Networks LLC

05-15-2018 06:27:11