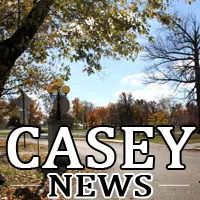 CIA presents Market Thyme
Casey In Action is offering Market Thyme, a weekly market in downtown Casey. The market will to be open from 7:30 to 11:30 a.m. every Friday, June through August. Market Thyme will be located on Northeast Second Street next to the World's Largest Rocking Chair. Bring your own reusable bags.
The market hosts vendors of fresh fruit, vegetables, baked goods, crafts, art and more. Vendors interested in participating can email caseymarketthyme@gmail.com. for an application. Vendor fee is $25 for the summer or $10 each day.