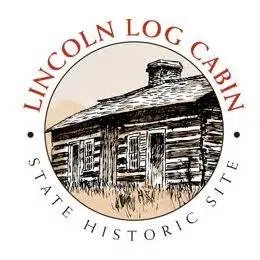 LERNA, IL – Visitors are invited to the Lincoln Log Cabin State Historic Site in Coles Co. this Father's Day weekend and learn about the men who answered President Lincoln's call for troops in 1861. Members of the 5th and 9th Illinois Volunteer Cavalry Regiments will be encamped at the Lincoln Log Cabin site on June 16-17 for special activities from 10:00 a.m. until 4:00 p.m. both days.
Visitors can talk to the soldiers in camp, watch mounted and dismounted drilling exercises, and learn about the lives of Civil War soldiers.
At 2:00 p.m. on Saturday, June 16 only, enjoy a presentation of "Three Illinois Women in the Civil War" in the site's auditorium in the Visitor Center.  The program begins with Jenny Hodgers of Belvidere, Illinois, also known as Albert Cashier, a woman who passed as a man and fought in the Civil War for three years while hiding her true identity. Albert continued living as a man for years after the war, even voting years before women were legally allowed to do so. Betty Kay will portray Mother Bickerdyke of Galesburg, Illinois, who established 300 field hospitals during the Civil War, and assisted wounded soldiers on 19 battlefields.  She will conclude the performance as Julia Dent Grant, wife of Commanding General of the Union Army Ulysses S. Grant, participating in the victory parade on Pennsylvania Avenue in Washington, D.C. in May 1865.
This program is made possible with funding from an Illinois Humanities grant and the Lincoln Log Cabin Foundation.  Lincoln Log Cabin State Historic Site, administered by the Illinois Department of Natural Resources, is located just 8 miles south of Charleston. It is a part of the Abraham Lincoln National Heritage Area and preserves the 1840s farm home of Thomas and Sarah Bush Lincoln, parents of Abraham Lincoln.
To learn more about the site, visit the site's Facebook page at www.facebook.comlincolnlogcabin or website www.lincolnlogcabin.org, or call 217-345-1845.