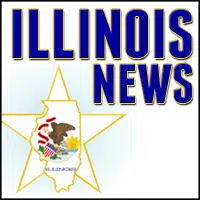 Springfield, IL–The Illinois Department of Agriculture is hosting 43 international buyers from June 3-6, in an effort to increase export sales for the Illinois pork industry.  Industry tours, such as the Illinois Pork Tour, teach potential trade partners about the benefits of Illinois agriculture and reinforces the advantages of buying high-quality Illinois products. Since its inception, the tour has generated over $13 million in sales for participating Illinois agribusinesses.
"The Illinois pork industry has a tremendous export presence around the world," says Agriculture Director Raymond Poe. "We export 25% of our pork to various places around the world. Through trade missions such as this we hope to not only increase pork exports but also agri-business exports for the pork industry."
The tour kicks-off with participants meeting with representatives from Cedar Ridge in Red Bud.  The farm was established in 1954 by the late Fred and Betty Grohmann. Their six sons now own and operate the farm, which is one of the nation's top sellers of purebred breeding stock. Their 2,000-sow herd consists of purebred Landraces, Yorkshire, Hampshire, Duroc, and Berkshires. In the last 8 years, they have exported over 2,000 boars and 12,000 gilts across the world.
The tour also will make stops at:
•The GSI Group, Inc. (AP International/Cumberland), Taylorville
AP International and Cumberland are two divisions of The GSI Group, Inc. that provide the livestock industry with high-quality products for their operations. AP International focuses on the swine and dairy industries with products that include various feeding equipment, environmental controls, feed storage and deliver, and more. Cumberland produces one of the most complete lines of commercial poultry systems worldwide. This includes climate control, feed storage and delivery, and more.
•University of Illinois, College of ACES, Urbana-Champaign
In addition to a tour of the state's flagship university, tour participants will hear from Dr. Hans Stein about the "Benefits of Soy", Dr. Ted Ufkes from Professional Swine Management/Carthage Vet Services about "Health Impacts on Production in the US and Around the World, and Tom McMurren, owner of Skylar Nutrition about "Non-medicated, Complete and Balanced Nutritional Solutions to Keep Animals Healthy"
•Chicago Board of Trade, Chicago
CME Group, an international marketplace enabling institutions and businesses to manage their financial risks and allocate their assets.  Here, tour participants will meet with professional traders and floor brokers from MANNStraders.  Participants will experience the excitement of the opening of the CBOT and learn more about trading floor activities.
•Amlan International, Vernon Hills
Amlan International is the Animal Health Division of the Oil-Dri Corporation.  The Innovation Center is dedicated to the research and development of adding value to sorbent minerals for optimum animal health.
On Thursday the tour participants will depart for Des Moines, IA., site of the World Pork Expo. The World Pork Expo will expose the 43 international buyers to all aspects of the pork industry, from feed types to technology to research. The buyers come from various countries including China, Myanmar, Laos, Argentina, Brazil, Peru, Mexico, Ecuador, Dominican Republic, and Colombia.
Illinois Pork Tour is sponsored by: Ag-World International Corp., Inc. (Bloomington), AM-CAN, Inc. (Bloomington), Advance Genetic Exports (Lexington), Illinois Soybean Association (Bloomington), Illinois Pork Producers Association (Springfield), and Iowa Corn Growers Association (Johnston, IA).