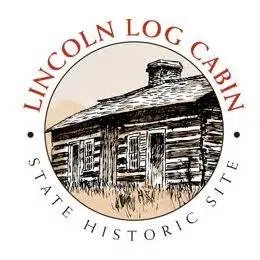 For Immediate Release
LERNA, IL – Have you ever wondered what types of dishes were popular in 19th century American cooking?  Did they have 'comfort foods' like macaroni and cheese?  Stop by and visit our kitchens as we demonstrate 19th century cooking on Sat., June 9 from 10:00 a.m. until 4:00 p.m. at the Lincoln Log Cabin State Historic Site in Coles Co.  We'll run the gamut from plain to fancy fare through baking, boiling, frying, roasting and toasting.
Visitors can learn about the seasonality of 19th century ingredients, and the equipment and methods for both cooking and preserving food.  Period receipts (recipes) will be available for many of the foods we'll be cooking, adapted for use in your own kitchen.
This program is made possible with funding from the Lincoln Log Cabin Foundation.  Lincoln Log Cabin State Historic Site, administered by the Illinois Department of Natural Resources, is located just 8 miles south of Charleston. It is a part of the Abraham Lincoln National Heritage Area and preserves the 1840s farm home of Thomas and Sarah Bush Lincoln, parents of Abraham Lincoln.  To learn more about the site, visit them on Facebook at www.facebook.comlincolnlogcabin or the website at www.lincolnlogcabin.org, or call 217-345-1845.