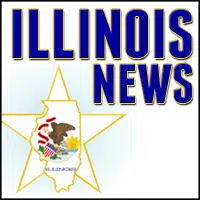 CHICAGO (June 4, 2018) – Gov. Bruce Rauner announced today that Illinois Department of Healthcare and Family Services Director Felicia Norwood has accepted a position in the private sector.
"Director Norwood has been steadfast in her efforts to ensure the state's most vulnerable citizens have access to quality healthcare. She led Illinois' Medicaid reboot that will deliver better services at a better price.
Her leadership was critical to restructuring our managed care network into a more effective and efficient delivery model while integrating mental health into the delivery of services.
Her dedication and commitment led to one of the most significant developments in the history of our health programs, securing a $2 billion federal 1115 waiver — "Better Care Illinois" — a multi-agency effort to create a nation-leading approach to behavioral health.
She also led the department through a series of incredibly complex IT modernizations.
We are tremendously grateful for Director Norwood's talent and service to the people of Illinois. We truly wish her all the success in her new endeavor."
The search for a replacement is currently underway. Director Norwood remains on with the Administration until June 15.