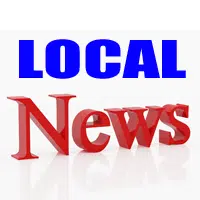 For Immediate Release
Champaign– The Illinois Rural Health Association (IRHA) will host its 29th Annual Educational Conference August 8th-9th at the Hilton Garden Inn Champaign.  The theme of this year's conference is "Breaking Down Barriers to Success".  The conference is an opportunity for rural healthcare administrators and clinicians to advance their professional skills, while networking and learning best practices from their counterparts throughout the state. Online registration and full conference brochure can be found at www.ilruralhealth.org
General sessions will include a federal rural health update presented by the National Rural Health Association, as well as a panel discussion on Health Choice, Illinois Medicaid managed care program.   Attendees will have over 20 concurrent workshops to choose from over the two-day conference, which are all geared towards rural practice including Emergency Preparedness Plan Compliance, NFPA Active Shooter Standards, Addressing the Opioid Crisis through Telehealth, Improving Care for the Aging Population, Overcoming Rural Recruitment Challenges and Regional Approaches to Population Health. There will also be a specific workshop track for Rural Health Clinics administrators.
Exhibit space starts at $600 and sponsorships opportunities are available to organizations and businesses, who would like to gain exposure to leaders in Illinois' rural health community. There will also be evening networking socials on the evening of Wednesday, Aug. 8th and on August 9th the Annual Rural Health Awards Luncheon will take place, honoring those which have made great strides to improve access to rural health care.
Conference registration is $185 for IRHA members and $240 for non-Members (which includes a 12 month membership).  To register for the Conference go to www.ilruralhealth.org and for additional information contact Margaret Vaughn at 217-280-0206 staff@ilruralhealth.org.