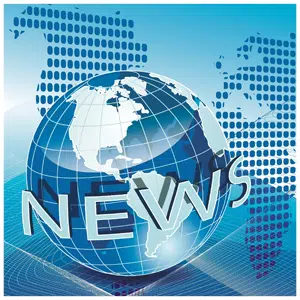 For Immediate Release
SPRINGFIELD (June 20, 2018) – Gov. Bruce Rauner today issued an executive order mandating that steps be taken to eliminate the backlog of over 1,000 cases at the Illinois Human Rights Commission (IHRC) dealing with anti-discrimination and equal opportunity complaints. Executive Order 18-08 will streamline government services to provide due process for Illinois residents.
In addition to the executive order, Gov. Rauner has appointed Philip Dalmage as the new Executive Director of the Illinois Human Rights Commission to oversee the commission's coordination efforts.
"Our administration has made government transformation a priority from day one," Rauner said. "With this executive order, The Human Rights Commission will have 60 days to create an 18 month plan to eliminate the thousands of backlogged cases that prevent taxpayers from receiving due process, and the assistance they need in their cases. I'm confident that under the new leadership of Executive Director Dalmage all of the goals of this executive order will be met in a swift manner."
In 2016, Rauner directed the creation of a Bureau of Administrative Hearings at Central Management Services (CMS) to study the efficiencies the state could realize though consolidation of administrative hearing caseloads. Recognizing that the IHRC has one of the most egregious hearing backlogs in state government, and knowing these hearings affect the state's most vulnerable populations, in 2017, the governor proposed Executive Order 17-02, the reorganization of IHRC into the Illinois Department of Human Rights (IDHR) to expedite anti-discrimination cases brought by Illinois citizens. Without explanation, the General Assembly rejected the governor's reorganization executive order later that year.
"This backlog must be addressed so that the victims of discrimination and harassment can receive the legal assistance they deserve," said IDHR Director Janice Glenn. "This executive order will ensure that all harassment and discrimination cases receive due process."
Nearly every year since 2008, the backlog of cases waiting final decision at IHRC has grown. Individuals and businesses, often parties without great financial means or legal assistance, wait longer and longer for a decision on their cases. On average, parties wait more than four years from the time of filing a charge of discrimination until a final decision is reached.
"This executive order will provide the tools necessary to directly resolve the backlog of charges of discrimination pending before IHRC. By sharing expertise and resources with CMS and IDHR, I am confident that we will accomplish this objective. I look forward to working with Phil Dalmage on this effort," IHRC Chair Rosemary Bombela said.
Executive Order 18-08 mandates coordination between the Bureau of Administrative Hearings, IHRC, and IDHR to eliminate backlog and improve due process. Coordination includes:
Within 60 days, creating a plan to eliminate IHRC's backlog within 18 months.
Drafting or amending legislation, administrative rules, and internal policies to streamline the transfer and administration of cases between IDHR and IHRC.
Tracking and transparently reporting on backlogs.
Developing a shared case management system with the Illinois Department of Innovation and Technology (DoIT).
Surveying parties appearing before IDHR and IHRC.
Participating in training, including Rapid Results training.
An annual report from the Bureau on the success of coordination and other process improvements, to be filed with the governor and the General Assembly.
The newly appointed executive director is a former Chief Administrative Law Judge at the Illinois Department of Children and Family Services (IDCFS), and served as the Director of the Business Enterprise Program at the Illinois Department of Human Services (IDHS). Most recently, Dalmage worked as a practicing attorney dealing with civil and family cases, specifically working with IDCFS abuse and neglect cases. He holds a B.A. from Marquette University and a J.D. from the John Marshall Law School.
"It is an incredible honor to be appointed Executive Director of the Illinois Human Rights Commission," Dalmage said. "I am aware of the long and storied history of the Illinois Human Rights Act in Illinois and look forward to using this role to adjudicate civil rights violations in as fair, just, and expeditious a manner as possible. I thank Governor Rauner for giving me this great opportunity."