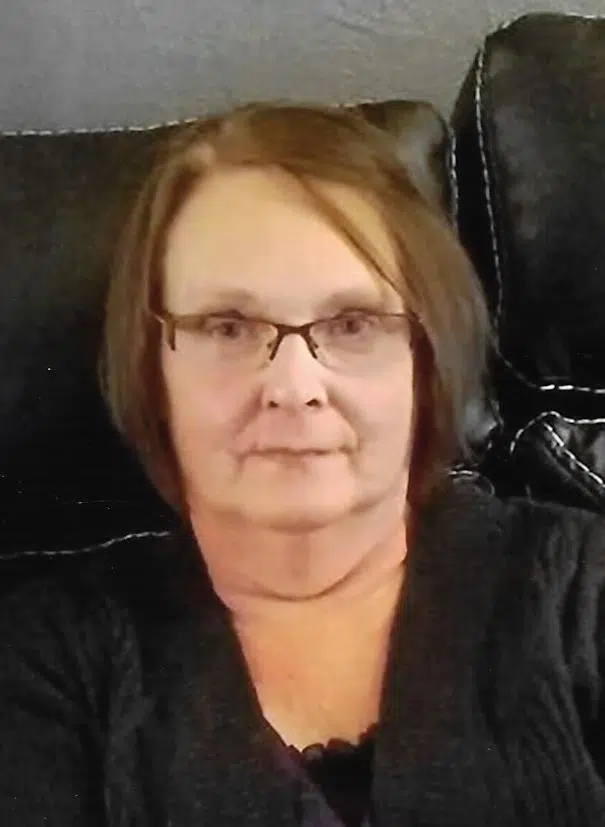 Wanda Lee (Hartleroad) Fehrenbacher, of Newton, Illinois, passed away at 4:30 PM – Monday, June 18, 2018, at her home.
Funeral services celebrating Wanda's life will be held at 5:00 PM – Saturday, June 23, 2018, at the Meyer Funeral Home in Newton, Illinois, with Rev. Steve Willis officiating.  Visitation will be held 1 hour before the service.  In loving memory of Wanda, memorials may be made to Ruby's Rescue and Retreat 4035 County Road 600 McLean, Illinois 61754.  The obituary can be viewed and condolences left at www.meyerfh.com.
Wanda was born on August 2, 1957, in Texas, the daughter of George and Carolee (Swick) Hartleroad.
Wanda was a MRI tech and worked at Indiana MRI.  She was a Baptist by faith.  She loved animals, especially her dog.
Wanda is survived by:  Daughters – Sonja (Heather) Heinzel of Lincoln, Illinois, and Lindsay (Scott) Burton of Newton, Illinois, Grandchildren – Presleigh Fehrenbacher, Gavin Fehrenbacher, Alan Burton, Izaiah Treakle, Xzander Treakle and Elyjah Treakle, Sister – Kara (George) Prouse of Paris, Illinois, Nieces – Brittney Hall and Takeyla Hall and Nephew – Michael Hartleroad
Wanda was preceded in death by her parents George Hartleroad, Carolee and Maurice Elliott and brothers George, Bo and Bob Hartleroad.