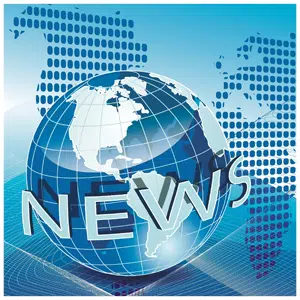 Rural Domestic Preparedness Consortium is bringing  FREE Department of Homeland Security-certified course on Mass Fatalities Planning and Response to Monticello, IL
Catastrophic disasters often impact rural areas and the human cost can be very high. In these times of crisis, small, rural communities are often ill-equipped with facilities to manage large numbers of casualties. When the time comes, communities must be prepared to use available resources in order to properly manage the remains that will result.
The Rural Domestic Preparedness Consortium (RDPC) is making it easier for emergency responders in the Monticello, Illinois area to be prepared for such events by delivering a FREE U.S. Department of Homeland Security (DHS)-certified course – Planning for Mass Fatality Incidents in Rural Communities.  This eight-hour instructor-led course will be offered from 8am-5pm on August 1, 2018 at Monticello Community Building, Main Floor, 201 West State Street, Monticello, Illinois.   This course gives participants the basics of mass fatality response while providing the opportunities to exchange rural perceptions and brainstorm solutions to simulated emergencies.
Participants will learn both in a classroom-lecture setting and through group activities. Regardless of the agencies or organizations that respond, whether they are governmental agencies or private or non-governmental organizations (NGOs), the responsibility to coordinate and manage these outside resources rests with local authorities making this training a valuable asset in learning more about planning and response. The course will assist participants in defining a mass fatality incident; listing the types of mass fatalities incidents and possible scenarios in their respective jurisdictions; identifying the principle duties and objectives of a rural community following a mass fatality event; identifying possible locations that may be utilized during a mass fatality response; and designating the stakeholders involved and resources needed in the response.
Registration is required for this course – Registration deadline is July 18, 2018 To register – contact: www.ruraltraining.org
It is strongly encouraged that students have a working knowledge of the Incident Command System (ICS) and/or National Incident Management System (NIMS) which can be gained through completion of the Federal Emergency Management Agency (FEMA) training courses IS 100, IS 700, and IS 800.
All training delivered by RDPC is certified by DHS and is offered tuition-free for a broad scope of stakeholders, including the traditional emergency response disciplines, and other emergency support functions as defined by the National Response Framework, as well as critical infrastructure owners and operators.
RDPC is a U.S. Department of Homeland Security (DHS) Federal Emergency Management Agency (FEMA) National Training and Education Division (NTED) partnership of academic institutions with a vision of creating an environment where rural communities across America will have the knowledge, skills and abilities necessary to enhance the safety, security, and quality of life for their citizens.
Current members of the Consortium include; Eastern Kentucky University, The University of Findlay, NorthWest Arkansas Community College, North Carolina Central University, and The University of California-Davis.  Each of these institutions possesses extensive and unique capabilities relating to rural homeland security preparedness training.
The Center for Rural Development (The Center) in Somerset, KY is the Executive Agent for the RDPC.  As Executive Agent, The Center provides grant administration and general oversight of the consortium.   Additionally, The Center is responsible for marketing, website hosting and administration, delivery coordination, data collection and reporting, and additional technologies including a large network of interactive television (ITV), videoconferencing, and learning management systems necessary to manage large student populations and deliver courses to rural responders across the nation.
For more information or to request training – visit www.ruraltraining.org.  The RDPC help desk is also available at info@ruraltraining.org or (877) 855-7372.