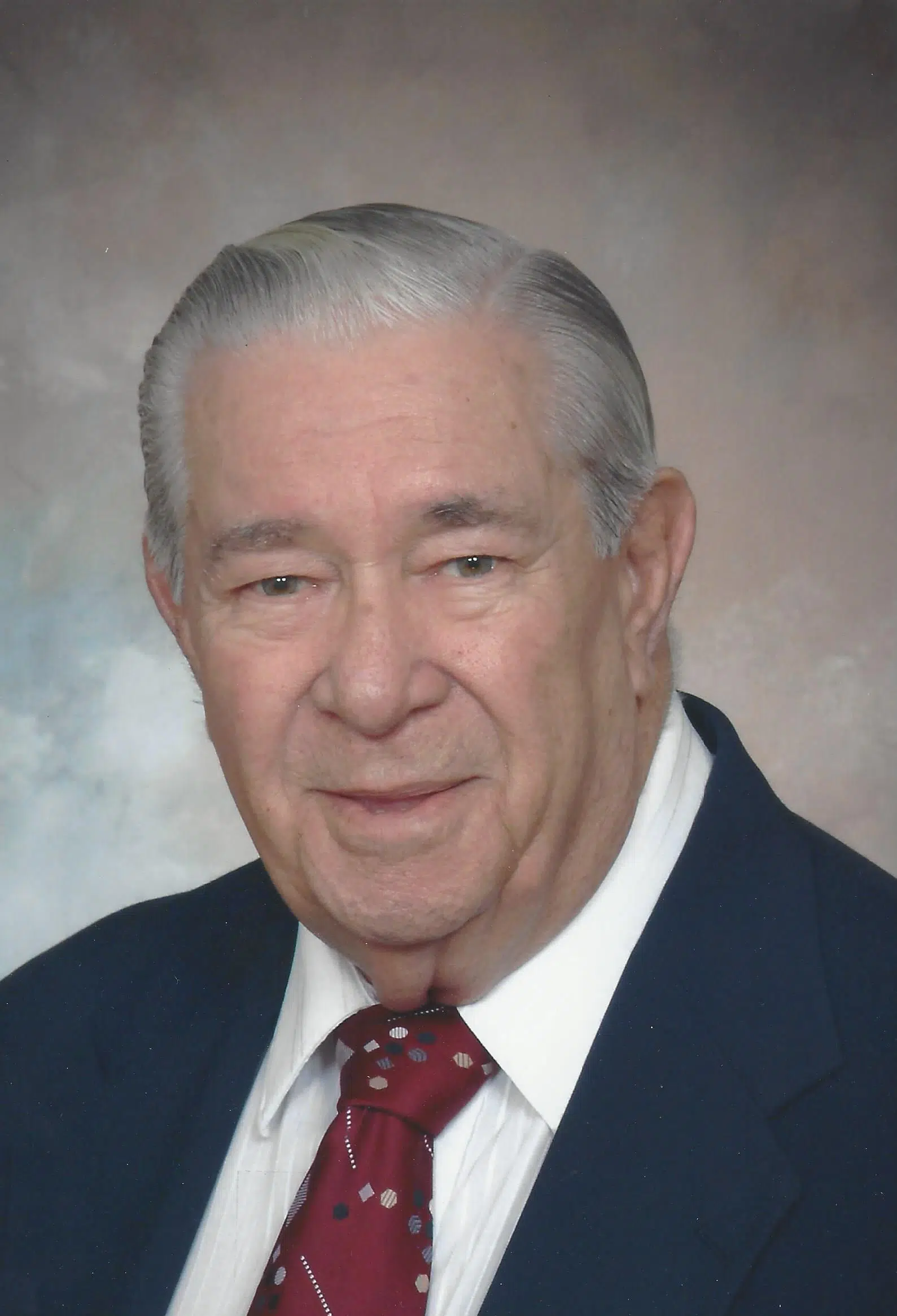 Gene A. Shoot was born in rural Cumberland County, Illinois on November 14, 1930 and died on June 19, 2018 at the St. Joseph's Hospital in Highland, Illinois. His 87 years were filled with family, laughter, learning and adventure. Gene was the oldest of Raymond and Deloris (née Easton) Shoot's twelve children. At 18 years old, he joined the United States Air Force, and then married the love of his life, Dolorse Eggers, on August 30, 1951. They embarked on a life-long adventure that led to raising five healthy children and living in all regions of the United States, as well as Taiwan, and six years in the Philippines. Their five children were all born in different states, with one born overseas. They also raised countless horses, which Gene photographed more often than his human children.
Visitation for family and friends will be from 4:00 to 6:00 pm on Sunday June 24, 2018 at the Barkley Funeral Chapel in Toledo, IL. Burial will be in the Tippett Cemetery rural Toledo, IL at a later date.
Most who knew him would agree he was not a morning person, yet he managed a successful 20-year career in the United States Air Force, where he served his country as a writing instructor, communications specialist and other jobs he couldn't discuss. Gene retired from the Air Force in 1970 and went on to work for the Veteran's Administration in St. Louis for another 15 years, providing support and assistance to fellow veterans, their widows and orphans.
Gene fulfilled his natural curiosity mostly by reading and travel. He earned his bachelor's degree in Business Administration as an adult while working full time for the VA. After his retirement from government service, his sense of adventure continued as he worked as an over-the-road trucker, a newspaper reporter, and a collector of antiquities. He taught his children how to ride horses, and more importantly, how to fall off and get back on. He demonstrated this tenacity as he persevered through many health challenges over the years and defied the odds by beating both colon and kidney cancer.
The advent of the internet provided Gene with a wider forum for sharing his considerable talent for turning a clever phrase and making his readers think. His views on the news of the day were never scarce, with his debate skills finely honed on many opponents – some more willing than others.
Beneath his sharp wit and humorous quips lurked a deep generosity. He shared his resources as freely as his views, and never passed up a stray dog or cat who needed a home. Gene loved spending time with his family, and was most often seen holding a baby on his shoulder while reading the latest crime novel (or whatever reading material was available). He instilled in his family a love of words and reading that would be the envy of any teacher. His famous laugh was loud, frequent and contagious.
Gene is survived by his wife of nearly 68 years, Dolorse (née Eggers) Shoot, and his children: Rebecca (Al) Brislain of Sparks, NV; John (Leann) Shoot of Highland, IL; Mary Ann (Paul) Peters of Alhambra, IL; Helen (Tim) Zobrist of Rice Lake, WI; and Barbara Kay Stille of Woodbury, MN. Gene's eleven grandchildren and thirteen great-grandchildren (so far) will also miss him dearly.
Gene is also survived by several brothers and sisters: Richard Shoot of Greenup, IL; James Shoot of Mattoon, IL; Carl (Louise) Shoot of Greenup, IL; Sandy (Charlie) Jones of Greenup, IL; Ruth (Frank) Clark of Mattoon, IL; David (Pam) Shoot of Versailles, KY; and Jesse Shoot of Toledo, IL. He was preceded in death by his parents, Raymond and Deloris (née Easton) Shoot, and by his sisters Anne Bassett, Shirley Warfel and Nola Shoot, and by his brother, Berle Shoot.
In lieu of flowers, the family requests memorial contributions be made to the Greenup Township Public Library, 101 North Franklin Street, Greenup, IL 62428 (http://www2.youseemore.com/greenup/). Online condolences can be expressed at www.barkleyfuneralchapels.com