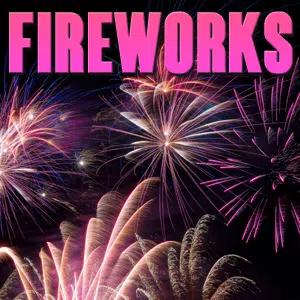 For Immediate Release
Parking for Lake Shelbyville 4th of July Fireworks
Lake Shelbyville – The U.S. Army Corps of Engineers would like to give a friendly reminder to 4th of July fireworks patrons.  Fireworks at Lake Shelbyville will be launched at dusk from Ramp Point, located in Dam West Recreation Area.  Lake Shelbyville has compiled a list of locations best suited for viewing the fireworks.  Locations include: Dam West Recreation Area, Dam East Recreation Area & Visitor Center, on top of the Lake Shelbyville Dam, and Dam West Overlook.  At 8 p.m. the Dam Road will be closed to traffic prior to and during fireworks from the 9th street intersection to Dam East.
Parking in these areas is limited, so the Corps of Engineers recommends some alternative locations for parking.  These locations include: Spillway Recreation Area, Forest Park & Dam West High Water Boat Ramp (access General Dacey Trail to walk to Dam West Recreation Area).  The Shelbyville Chamber of Commerce is hosting activities at Dam West Recreation Area. Activities include, Lilly's Concessions from 4:00 p.m. to 9:00 p.m., inflatable bounce houses offered by Tombombs Adventures from 5:00 p.m. to 8:30 p.m., and Wes Wheeler & Battle Creek Band will play from 6:00 p.m. to 9:00 p.m. and the fireworks begin at dusk.
No outside fireworks are allowed on government property. Offenders will face a citation if caught in possession of fireworks.  For additional information, please contact the Lake Shelbyville Project Office at 217-774-3951.